Wimbledon 2012: Heather Watson v Agnieszka Radwanska analysis
By David Ornstein and Nick Hope
BBC Sport at Wimbledon
Last updated on .From the section Tennis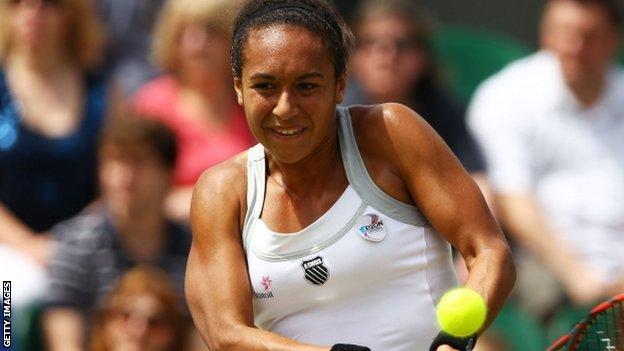 Heather Watson continued her fine run of form with a brilliant performance on Wednesday to reach the Wimbledon third round.
The world number 103 beat Jamie Lee Hampton of the United States 6-1 6-4 to become the first British woman to reach the Wimbledon third round since Elena Baltacha in 2002.
The 20-year-old from Guernsey will play Polish third seed Agnieszka Radwanska, who has twice made it into the last eight at the All England Club, in the second match on Centre Court on Friday.
Watson talks about nearly quitting tennis and trying to become more aggressive on court, while BBC pundit Sam Smith assesses the Britain's chances against the Polish world number three.
British number four Heather Watson ahead of third-round match
"Before the junior US Open, I was thinking about going to college as I hadn't been doing well in juniors. I had got to number 11 in the world but you have to be at the top and winning the junior Grand Slams to make it on the WTA Tour.
"But after I won [the US Open], it changed everything and I thought: 'You know what? I'm going to go for it, otherwise I'm going to regret it and not see how far I could have gone' and I'm so glad I made that decision.
"It's going to be very tough [against Radwanska]. She is playing the very best tennis of her career so I'll prepare as best as I can and hopefully keep playing well. Later on into the tournament everyone wants it that much more, so it's not going to be easy but I'm going to be out there fighting as well.
"I've been known as a kind of a counter puncher, good at moving and reading the game well, and I wanted to get to the next step and improve my game. If you want to get to the next level, you have to change things.
"I've been working with my coach and Nick [Bollettieri] at being more aggressive, coming to the net. I can volley. I love to volley. I've been working on being more aggressive. And especially on the grass, you have to be."
BBC commentator and former British number one Sam Smith on Watson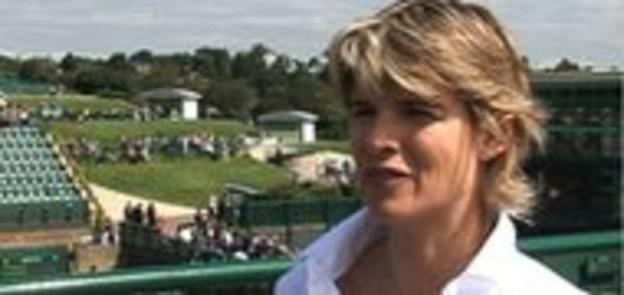 "Whenever I've seen Heather play juniors - and she was a top junior - it's about her attitude, her work ethic and I think she's getting that mix right, she's really intense on the court but really relaxed off of it. She's very methodical and has good routines which have been built up over the years, trained into her, and that's going to help on court.
"This is her third year on the main tour so she's got some experience but she's still young and bubbly. The biggest thing about Heather is that when you watch her play you want her to do well.
"When I watch her play and see her reaction when she wins points, I smile. Everyone actually pulls for her because of that personality - she's very open and when you're open, you're very giving.
"She must have a lot of self-belief because certainly when she won the US Open junior tournament, she graduated top of her school class in the States and there was a lot of talk about her going to an American university.
"A lot of people were saying maybe she should do that, but she said 'no, I want to be a pro tennis player'. She knows what she wants, she loves the game.
"She hits the ball much harder in practice than she does on the match court because she's trying to develop a bigger game without losing the consistency that she has. To transfer that is quite tough, but she's doing it."
Who is Radwanska, the world number three?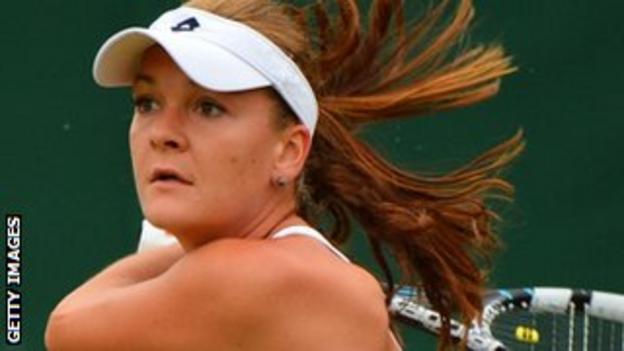 The Pole made her pro debut in 2004 but it wasn't until three years later that she won her first WTA Tour title, defeating Vera Dushevina in Stockholm.
She broke into the top 10 the following year - the first Polish player to do so - winning three titles - including victory on the grass courts of Eastbourne - and reaching the fourth round of both the French and US Open.
Radwanska has reached the Wimbledon quarter-finals twice and is in good form in 2012, winning the Dubai Tennis Championships, Sony Ericsson Open and Brussels Open to reach a career high third in the world rankings.
She lost her opening round match against Tsvetana Pironkova at Eastbourne earlier this month but have dropped just nine games on her way to the third round at the All England Club this year.
The 23-year-old says her favourite surface is grass and is well known for her speed and impressive court coverage.
Her greatest strength is perhaps her variety and ability to create angles from all corners of the court while she has used the slice to great effect in the tournament so far.
Where will the match be won?
Former British number one Sam Smith: "It's a really tricky match-up for both of them because neither has a great deal of pace.
"I'm interested to see how Heather will cope with a player who mixes up the pace, the spins and the direction of the ball as much as Radwanska does because Heather, as an aggressive counter-puncher, needs a bit of pace to work with. Equally, though, Radwanska likes pace and she's not going to get that much from Watson.
"There will be a lot of decisions to be made because Radwanska leaves a lot of bait for you to hit, and she reads the game as well so she can match Watson athletically.
"I can imagine Heather winning this match because I think she's in a great place at the moment, but Radwanska has had the year she has for a very good reason.
"She's number number three in the world and the rankings don't lie. It would be some result if Watson wins it and I don't think it's impossible. She's not going to be whacked off the court."