Wimbledon 2012: Andy Murray v Marcos Baghdatis analysis
By David Ornstein
BBC Sport at Wimbledon
Last updated on .From the section Tennis
The highlight of middle Saturday at Wimbledon will be Andy Murray's meeting with Marcos Baghdatis for a place in the last 16.
It is an intriguing match given their 3-3 head-to-head record and the fact that Baghdatis is working with Murray's former coach Miles Maclagan.
The shock elimination of Rafael Nadal is good news for Murray as the Scot continues his quest for a maiden Grand Slam title.
But Baghdatis has pedigree: the Cypriot beat Murray en route to the semi-finals in 2006, the same year he reached the Australian Open final.
BBC Sport analyses their latest encounter, which will take place third on Centre Court.
Andy Murray, world number four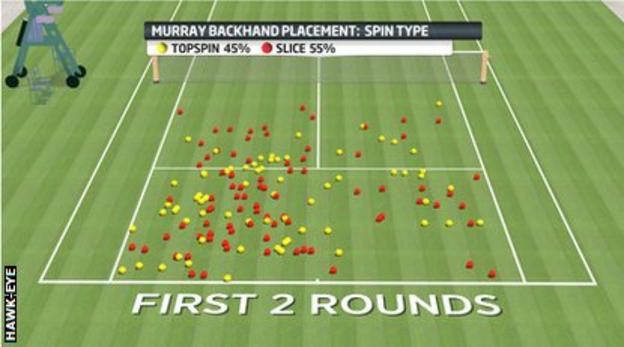 "I played him here six years ago. We grew up playing the juniors and he's coached by Miles, so we know each other's games well.
"We've played twice since Miles started coaching him and I've won both times, so I don't know how much of a factor it will have.
"Things change in sport - and especially in an individual sport like tennis - from day to day and also once you get out there you have to make adjustments during the match because he might try to do certain things I might be able to counter and vice versa."
Miles Maclagan, coach of Marcos Baghdatis
"Andy is obviously the home favourite and Marcos has been around and people know him, so a lot of people are looking forward to it.
"I spent two and a half years with Andy but guys are on tour 35, 40 weeks of the year so they know each other well. I just hope my time with him gives what I say to Marcos a little bit more authority and belief.
"I was impressed by Andy against Ivo Karlovic - he looked very focused, served well and is clearly in good shape.
"Marcos is a dangerous player; he's got all the shots, can play a full-court game, often rises to the occasion and plays better on the bigger courts.
"I think Andy's biggest worry is focusing on himself. With Nadal now out, the pressure is increased. Casual tennis observers forget there aren't just four players in tennis. They're thinking 'because Nadal's not there, who's Andy playing in the final?' That adds pressure.
"I'm hoping my boy wins and I'll do everything I can to help him. He's got through two rounds, he's feeling good, he's on Centre and he'll enjoy it."
Pat Cash, 1987 Wimbledon champion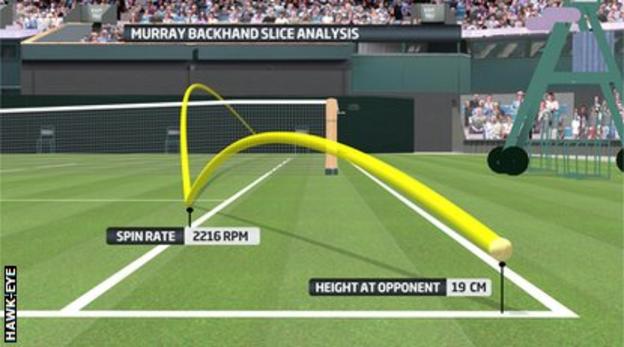 "Baghdatis is a quality player. He's had an up and down year with injuries and various things, but he's working his way back to form, is a big-match player and loves playing on the stage.
"He's a very good all-round player - he's got power, a good serve and can volley. It's a matter of whether he can keep it up. It will be a spectacular match.
"If he runs hot, I think he'll win a set and maybe even two. I don't see it being an upset but if we sit down on Saturday night and say 'Murray lost to Baghdatis' you wouldn't be totally surprised.
"The match will be played from the back of the court, and Andy should have too much consistency and variety. But Baghdatis has great variety as well, so it will be a matter of Andy outlasting him.
"I think Miles will be able to give Marcos some inside information, absolutely. Whether it will make a difference or not is another story."
David Felgate, Tim Henman's former coach
"We saw Baghdatis beat Murray in 2006 and give Djokovic trouble last year. But in every area, Murray is that little bit better.
"Clearly Baghdatis is a very good player and he does raise his game to the occasion. He'll enjoy Centre Court and relish the challenge, but I think Murray will combat anything Marcos throws at him.
"I can see some long groundstroke rallies, but Murray is in great shape and he should be able to suck up that pressure and counter-punch.
"Allow Baghdatis into the match at your peril. He's a big-match player. The crowd will be with Murray but they will warm to Marcos as well.
"If Andy can get on top early, he's got to keep himself there as Baghdatis isn't a player you want to let into a long match. If you give him confidence, let him showboat and hit winners, there could be trouble."
Tim Henman, four-time Wimbledon semi-finalist
"Over a two-week, best-of-five-set tournament you want to be conserving as much energy as you can if you're going to go deep into the second week - we always say you can lose a Grand Slam in the first week but you can't win it. Andy has had two wins and he's got to keep on building.
"Baghdatis will be a very different type of match to Karlovic but still not an easy one. He's a totally different player, but though he still serves well Murray will be able to get into a lot more service games.
"Baghdatis is very good from the baseline whereas Karlovic has a very erratic baseline game. He's a shotmaker, too, and has been in the final of a Grand Slam, so it will be another tough challenge. But I expect Murray to come through."