Wimbledon 2012: BBC pundits on Maria Sharapova defeat
By Aimee Lewis
BBC Sport at Wimbledon
Last updated on .From the section Tennis
Maria Sharapova's 6-4 6-3 defeat by 15th seed Sabine Lisicki was the shock result of round four.
The world number one's loss means Wimbledon loses the women's top seed as well as one of the most recognisable names in sport.
Two-time US Open champion and former world number one Tracy Austin believes the Russian's early exit has opened up the women's draw.
Former British number one Sam Smith is not shocked by the French Open champion's departure and says it is in keeping with the inconsistency of the women's game in recent years.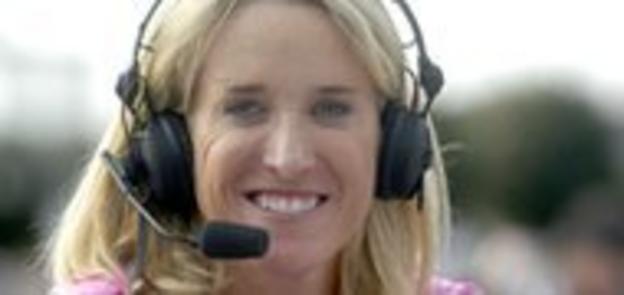 Former world number one Tracy Austin
Sharapova's departure is going to have a big affect on the women's tournament because she was the favourite, she'd won the French Open and seemed to be playing well.
Sharapova's serve wasn't the weapon she wanted it to be, but a lot of credit must go to Lisicki because she served the lights out and clearly had the game plan to be aggressive right at the beginning of the point - first-strike tennis - to get Sharapova on the back foot. The 15th seed executed it beautifully.
There were a few points where Sharapova could have served better - it wasn't a weapon she could rely on. She had a spell of double faults in the second set and got broken early and that really seemed to distract her and give Lisicki confidence.
I don't think Sharapova needs to work on anything because she's got a wonderful game, it's just a question of executing it.
It just wasn't a great day at the office for her, but she will go back to the practice court and continue to work hard because that's exactly what has got her in this position after shoulder surgery.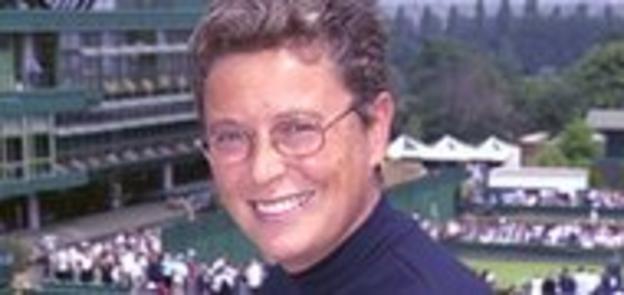 Former world number five Jo Durie
Sharapova had been playing some superb tennis. I watched her win at Roland Garros and thought she would be the one to beat at Wimbledon, but the thing with grass and Lisicki is that they go together well.
Lisicki loves playing here; she's got a big serve, big shots, so maybe it wasn't quite as big a surprise.
When Lisicki is playing well it is quite hard to stop her because she has this big serve, huge ground strokes and there's not much time on a grass court to change things, as we saw with Rafael Nadal when he lost he couldn't really change it against a guy who was hitting the ball extremely hard.
I don't think she needs to change anything in her game. Maria is good, she's back at number one, I just think it was one of those matches when your opponent just plays better.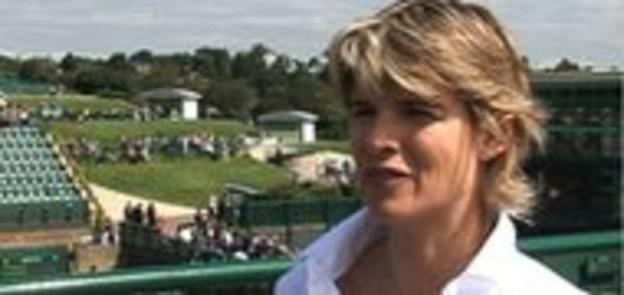 Former British number one Sam Smith
Sharapova wins the French Open and then loses at the beginning of the second week of Wimbledon - that's women's tennis for you.
It has been very unpredictable. We haven't had someone dominate the sport since Serena Williams, which is a bit of a problem.
It is good to have someone who is an identifiable name, who everyone - even if you don't follow women's tennis - knows and Sharapova is a global superstar.
So it would have been great if Sharapova had won but, on the other hand, it is good to have other names coming through.
Sharapova's exit wasn't a shock even though she was everyone's favourite for the title. But I felt, even in her first round, there were times when her game went missing.
Lisicki loves the grass, has a great serve and didn't get too tight out there and was able to finish it off.