Andy Murray close to realising Scottish dream
By Clive Lindsay
BBC Scotland Sport
Last updated on .From the section Tennis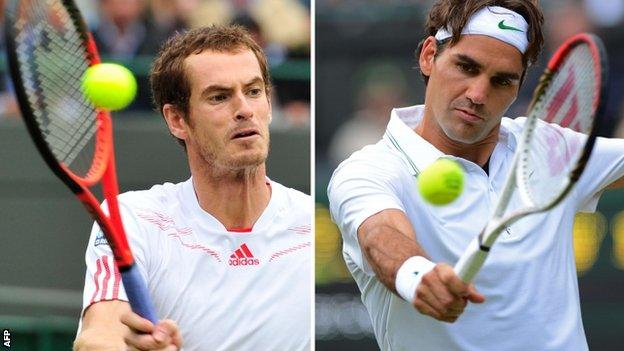 I once had a dream. The first Scot to win the Wimbledon singles in the modern era.
No, not a dream for Andy Murray. This was my dream, for me.
Long before Andy and elder brother Jamie were even proverbial twinkles in mother Judy's eye, I could see myself kneeling in joy on that hallowed turf having whipped the backside of whoever was likely to follow in the footsteps of my hero Ken Rosewall, Rod Laver and any other great champions of the new open tennis era.
It was a dream that led me to walk three miles every morning during long hot summers (remember them?) carrying my racket and a golf bag to the nearest private clubs in those sports.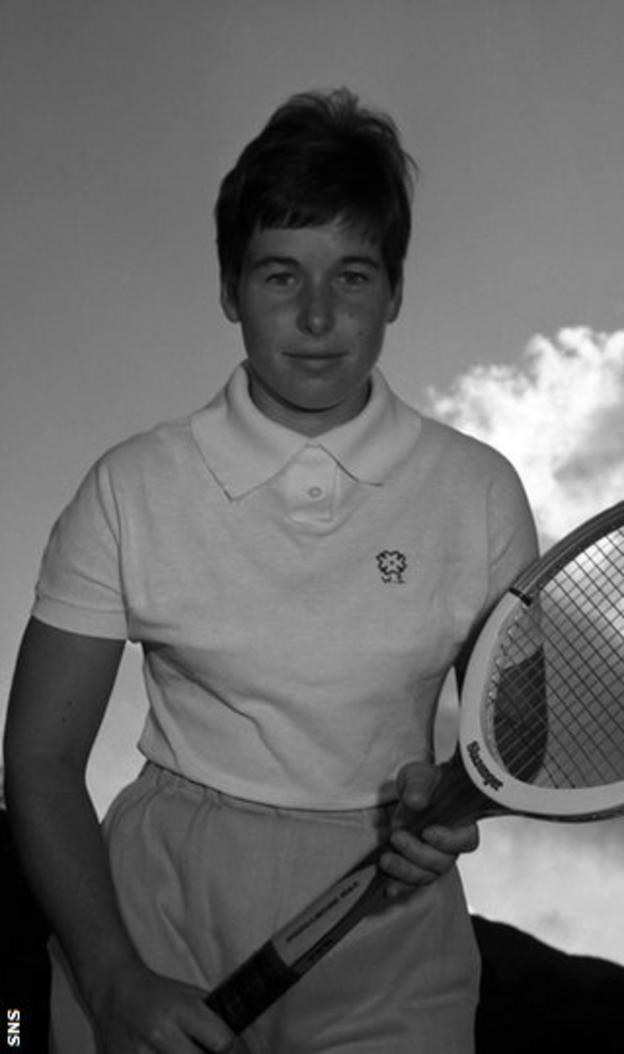 Mornings in the tiny village of Dullatur were spent erratically battering the smaller, harder ball, if juniors were allowed that day of course, the afternoon pounding the bigger, softer, new-fangled green ones with much greater accuracy into the often empty opposite court.
It wasn't long before a serve that could find its target almost at will, whether hit flat, with kick or spin, was sending all the local posh boys packing.
I felt ready. Aged 11, I entered the Scottish Junior Tennis Championships.
Armed with my dad's Slazenger and with my mum's Mitre in case of emergency, I felt privileged - they were strung with real gut.
Half an hour later, the umpire was calling "game set and match, 6-0 6-0 to Mr Stark".
Mr Stark had come on to the lush green grass of Craiglockhart not only armed with a bag full of sponsored rackets but accompanied by coach, physio and a power of shot that had me feeling like doing a lap of honour every time I managed to connect racket with ball.
Mr Stark went on to wipe the floor with the best of Scottish talent as he eased his way to the final - where he was beaten by his fellow American touring partner.
I tried keeping track of their subsequent careers, in the hope of having a tale to tell of how I once shared a court with a world beater, but they very quickly faded off the tennis map.
It dawned on me then that my rather visionary father, whose hours of pumping iron came long before it became fashionable, had been right - that even my summer afternoons on court were insufficient dedication to be a champion.
I also realised what a monumental effort it would take by anyone to emerge from a country that then had only one indoor court to become a Wimbledon champion or world number one.
Yes, Norah Mackintosh (1927), Jean Nicoll (1938), Norma Steacy (1947), Winnie Shaw (1964), Ken Revie (1974) and Suzi Mair (1984) had all won junior titles at Wimbledon.
Like Shaw, twice a Wimbledon quarter-finalist, Joyce Hume made good progress in the senior version, but big men's hope Revie preferred to become a lawyer rather than take to the uncertainties of the tennis circuit.
In more recent years, we had to borrow Zambia-born Miles Maclagan as a Scot to give us an excuse to wave the Saltire - until, that is, the emergence of the man he would go on to coach.
Andy Murray has done his apprenticeship, losing in the Wimbledon semi-finals three years running - to Andy Roddick then twice to Rafa Nadal - before becoming the first British male to reach the final since Bunny Austin in 1938 following his momentous win over Jo-Wilfried Tsonga.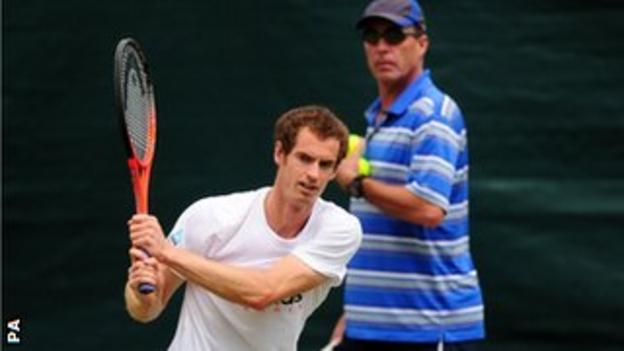 However, should he end 76 years of British hurt since the country's last men's singles winner, Fred Perry, the geographic hurdles he has overcome should not be forgotten.
True, rather than the red blaze of public parks, Murray was brought up on the nice artificial surface of a private club in Bridge of Allan near his Dunblane family home and close to that indoor facility in Stirling.
He has had behind him a mother whose own will to win - and stern stare - I experienced first hand in a club mixed doubles in Dunfermline some years before I even knew Andy and Jamie existed.
It led to Andy being sent to the Schiller International School in Spain, graduating with friend Rafa to make their respective ways up the world rankings.
New coach Ivan Lendl appears to have helped the Scot take that extra step forward while transplanting his own steely determination bordering on stoicism upon his charge.
Andy's as yet unexplained point-to-the-heavens celebration suggests he is finding greater strength from some higher power.
Yet, in truth, Murray has broken down the barriers placed before a Scot trying to make his way in tennis thanks to a combination of his own natural talent, hard work and strength of character.
Whether or not he has found some belief in another heavenly body, he needs to have faith in himself and his own abilities if he is to prevent Roger Federer the great from making his own piece of history by equalling Pete Sampras' record of seven Wimbledon singles titles.
I certainly do and have that victory celebration well rehearsed by now.