Wimbledon 2012: Serena Williams true great after fifth title
Last updated on .From the section Tennis
Serena Williams equalled sister Venus's record of five Wimbledon titles with a 6-1 5-7 6-2 win over Agnieszka Radwanska.
It was the 30-year-old's 14th Grand Slam title and her first since spending almost a year out of action between 2010 and 2011 with a leg injury and subsequent pulmonary embolism.
Three-time Wimbledon champion John McEnroe believes the American is the greatest female player to have graced the game, while former world number one Lindsay Davenport described Williams's feat as "amazing".
Lindsay Davenport, former world number one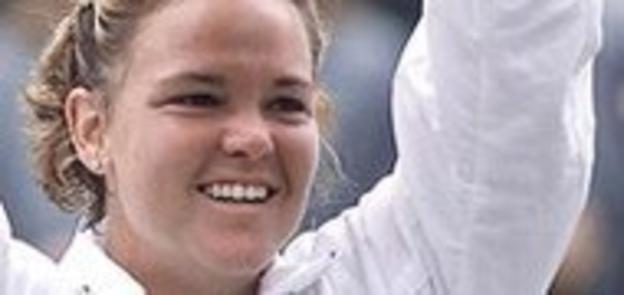 "It all started to go downhill for her two years ago after she won Wimbledon.
"She was fighting last year to regain confidence on court. It's been a long road and that's the most emotional I've seen her win a Grand Slam.
"Given the way the French Open went for her, going out in the first round, a lot of people questioned her nerve but she held it together well in the final.
"Easily after that second set she could have got frustrated and given in, but she fought hard to stay composed and stay in the moment and that's what got her through that set.
"That drop shot winner at 4-2 in the third set was so huge. That was match point. She knew at 5-2 she had two chances to serve for the match and she wasn't going to let it go.
"Five Wimbledon singles titles... we thought it was amazing with Venus. It's amazing to think about two sisters accumulating 10 Wimbledon titles in the last 12 years.
"You saw in the latter stages of that second set exactly why Radwanska has got to the top of women's tennis.
"She fights hard, she never gives up and she moves very well on court.
"Serena gave her just a small opening and a lot of players wouldn't have been able to take that opening. She will look back on this as a huge stepping stone."
John McEnroe, three-time Wimbledon champion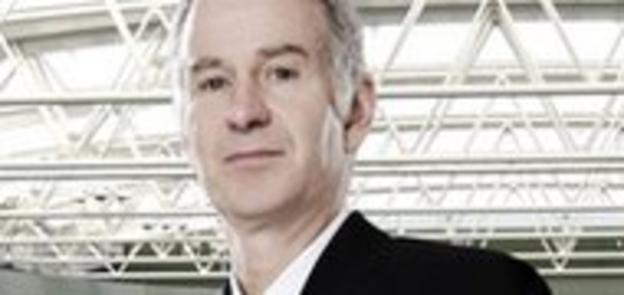 "I've seen them all, Martina Navratilova, Billie Jean King, Chris Evert was a machine... Monica Seles, Steffi Graf but I believe we're watching the greatest female player that's ever played this game.
"It's an elite, exclusive and an amazing club that she's part of.
"Enjoy it while you can because who knows what can happen in these next couple of years.
"A couple of years ago no-one would have dreamed she would have had the problems that she had. You never know and that's why we love sport, things can change so drastically, so quickly.
"We're going to be thinking the same thing on Sunday when the great Roger Federer, at 30, goes against 25-year-old Andy Murray.
"Huge credit must go to Radwanska, to deal with the sore throat and the overwhelming odds she was up against to even make that match competitive. She's got to be so proud of herself."