David Savic fails with appeal against tennis life ban
Last updated on .From the section Tennis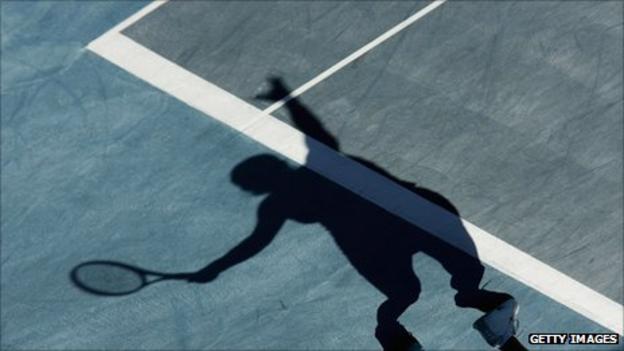 Serbian tennis player David Savic has failed in his appeal against a life ban for match fixing.
The Court of Arbitration for Sport (Cas) confirmed the ruling reached by the Tennis Integrity Unit last October.
Cas did set aside a fine of £63,000 for Savic, who was found guilty of three violations.
He is only the second player to be banned for life, following
The three violations, which occurred in October 2010, include "contriving or attempting to contrive the outcome of an event".
The details of the case have never been disclosed.
Last year, Savic claimed the charges related to allegations made by an unidentified "top player", whom he had not spoken to in 11 years, and that the TIU had prevented him from naming his accuser.
Savic was found guilty by the TIU, who met on 12 September last year.
A Cas statement said: "Cas has confirmed the decision ... to rule that David Savic be permanently ineligible to participate in any event organised or sanctioned by any tennis governing body.
"The Cas panel rejected the player's arguments and concluded that the disputed facts had been proven not only by a preponderance of the evidence but indeed to the panel's comfortable satisfaction."
The 27-year-old Savic reached a high of 363 in the world rankings in 2009 but never played above the challenger circuit.