Andy Murray's US Open win 'torture' says mum Judy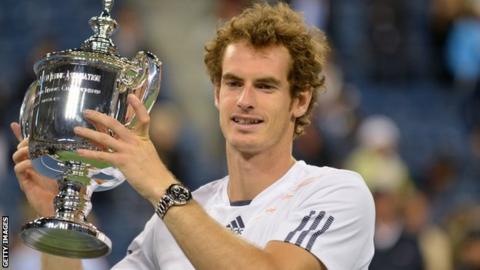 Watching Andy Murray win the US Open to claim his maiden Grand Slam title was "torture", says his mum.
Murray beat Novak Djokovic in an epic five-set final on Monday.
"It was absolute torture but an incredible experience," Judy Murray told BBC Scotland.
"The momentum was all with Novak going into the final set but I just had this feeling. I could see in Andy's face and tell from the mannerisms that he wasn't going to let it get away from him."
Murray's first Grand Slam title comes a month after he beat world number one Roger Federer to win men's singles gold at the London Olympics.
The 25-year-old Scot's triumph also comes less than a year after he added eight-time Grand Slam champion Ivan Lendl to his coaching team.
"What Ivan brings is that understanding of how to be more composed on court for longer periods," said Judy Murray, who is a coach herself.
"You can waste a lot of energy and a lot of opportunities when you get distracted by a bad shot, a bad call or someone shouting out.
"You can't afford to waste energy on the big occasions. As soon as you show any sign that you have 'gone away' mentally, then the guy down the other end is going to be all over you."
She added that Federer and Rafael Nadal are particularly good at mastering their emotions.
"You rarely see them losing any kind of focus at all and I think Ivan has helped him with that," she said.
"He is also the voice of experience in the big moments. He knows exactly how to behave, how to speak to Andy, how to prepare him for the big moments. I think that has made a big difference."