Patrick Ogier aims to reclaim Island Games tennis gold medal
Last updated on .From the section Tennis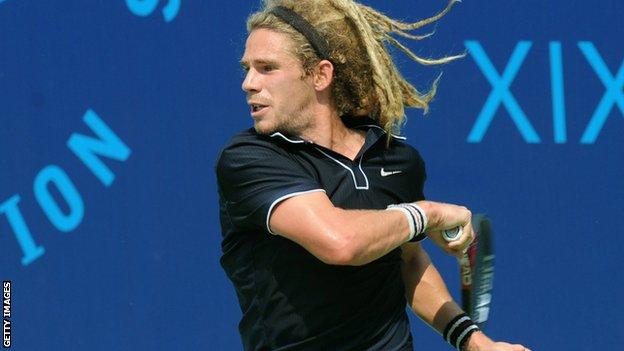 Patrick Ogier wants to help Guernsey reclaim their Islands Games team tennis gold medal in Bermuda.
The 25-year-old did not compete in the Isle of Wight last summer but aims to play in Bermuda next year.
He helped Guernsey win team gold in 2007 and 2009, but was not in the team that lost in the quarter-finals to the Isle of Man in 2011.
"We've done well and been lucky enough to get teams golds in the past," Ogier told BBC Guernsey.
"It'll be good to try and do that again in Bermuda."
Ogier won doubles gold with partner Dominic McLuskey and singles bronze in 2009 and took doubles silver with McLuskey two years earlier.
Youngsters Georgina Denton will go to her second games while 20-year-old Jo Dyer will attend her fourth games.
"It's great news for the future as Georgina and Jo are both going to the Island Games as singles players," said Guernsey's LTA chairman Rick Denton.
"It's nice to see them hitting form and beating the veteran players who've been dominating for a long time."