ATP World Tour Finals: Boris Becker on the finalists
Last updated on .From the section Tennis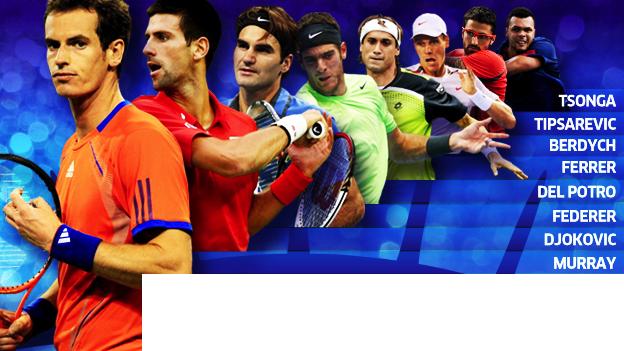 Former world number one Boris Becker, who won six Grand Slam singles titles between 1985 and 1996, gives his verdict on the eight players competing in London this week:
NOVAK DJOKOVIC, world number one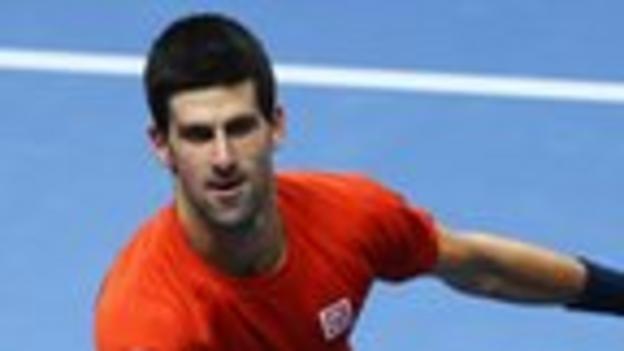 Boris Becker's view: "This year he's going to finish as the number one player in the world and he won the Australian Open, so he's had another spectacular year. It obviously hasn't been as good as 2011, but that was to be expected - you cannot win three Grand Slams and be practically unbeatable every year. All respect to him for coming back and proving that he's here for good. I wouldn't worry too much about his surprise loss in Paris last week because he's had a very good autumn, winning back-to-back titles in Beijing and Shanghai. He had a good US Open too, losing in the final but getting very close, and I think he's the man in form and the one to beat."
Prediction: Final
ROGER FEDERER, world number two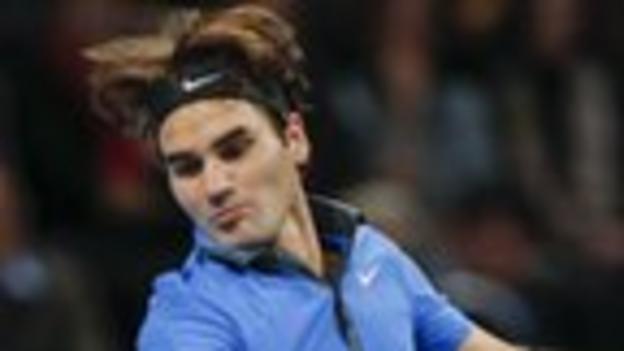 Becker's view: "I think Roger has had another outstanding year. He's had better ones in the past but he got back to winning Grand Slam titles at Wimbledon, and regaining the number one spot in the world rankings was really the icing on the cake. He's been bit below par in the last couple of tournaments, not Federer-like, but I think he can get back to form for the Tour Finals. He's won it six times - it's a tournament he likes and he's the defending champion - so I would not bet against him doing very well. It's a question of pride for him because he wants to end the year by showing he's still the boss. It's easier to find the inspiration when you know across the net is another Grand Slam winner or finalist."
Prediction: Semi-final
ANDY MURRAY, world number three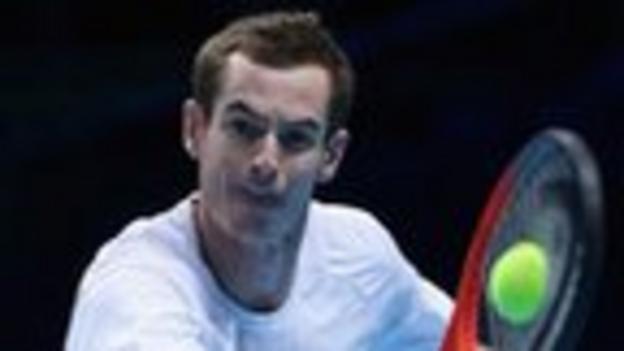 Becker's view: "2012 has definitely been the breakout year for Andy Murray, winning his first Grand Slam at the US Open and the Olympic gold medal. He showed everybody that he's among the very best and I rate his chances very highly at the O2. I think it was almost a good thing for him to lose early in Paris last week because it gave him a few more days to prepare, so I wouldn't be surprised if he made it all the way to the final. I think his game has changed a little bit this year on the forehand side, which is the signature of his coach Ivan Lendl, but I think the big difference is his mental attitude in big matches and Grand Slam finals. He's been there and done it now, he knows what he's doing."
Prediction: Final
DAVID FERRER, world number five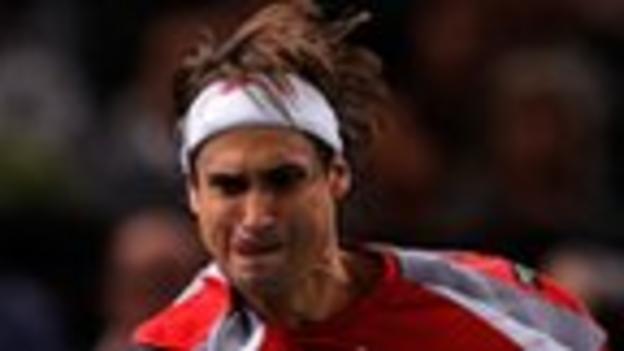 Becker's view: "I think indoors, even on his best day, the likes of Djokovic, Federer or Murray are a level above Ferrer if they're playing well. All credit to him, he's 30 now and in the latter stages of his career but he seems to be playing better and better as time goes on. He's never tired, he's never injured and he's a great credit to the game. He's probably had his best year, reaching two semis and two quarter-finals at Grand Slams, and it's rare to be improving at this stage of a career. It just goes to show that it's never too late to learn about your game and improve in tennis."
Prediction: Round-robin exit
TOMAS BERDYCH, would number six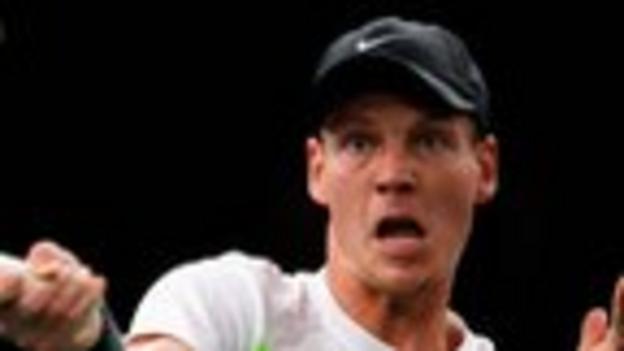 Becker's view: "He's the nearly man for me. He has many great qualities, most obviously a big serve and powerful groundstrokes, but something mentally doesn't allow him to come through and go all the way to winning a Grand Slam. It's easier said than done - it took Murray a long time to win his first major - and who knows, maybe Berdych will find the remedy too. He certainly has the game indoors to cause upsets against the top three and even to win the tournament, so he's a player that none of the others will look forward to facing."
Prediction: Round-robin exit
JUAN MARTIN DEL POTRO, world number seven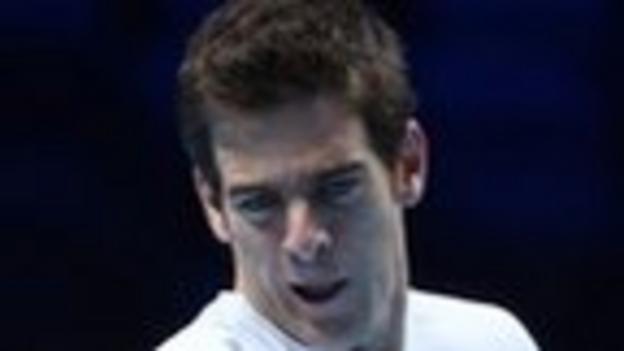 Becker's view: "I think he's played at a very high level for the last six months and he arrives in London having won back-to-back titles in Vienna and Basel. He's been to the final at the O2 before and he's really got the game, I rate him as the dark horse for the title. He had a very serious wrist injury a couple of years ago and usually the amount of time you're out of the game is the amount of time to come back. He was out for nearly a year, so I wasn't surprised it took him a similar time to get back to where he was. It's not easy playing at the top level and you need spend time on the practice court getting the foundation of your game and the confidence back."
Prediction: Semi-final
JO-WILFRIED TSONGA, world number eight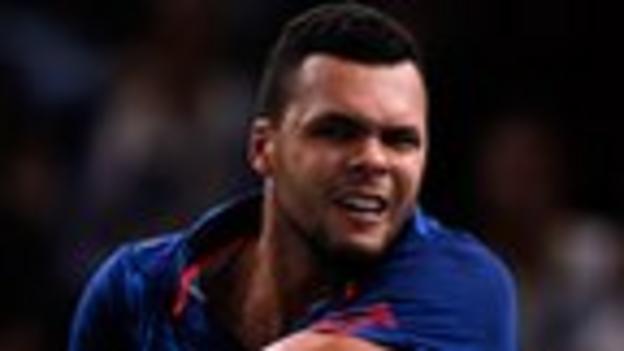 Becker's view: "I expected the Frenchman to make a real breakthrough and challenge the top four this year. He had a good first six months, then something happened in the summer and his form dropped a little bit. He's been getting back to form recently but he only just qualified for this event in Paris last week and I thought it would be easier for him than that, and he would be in the top five. He's a player I like but he's not as close to the title as he was last year in my opinion. He's very unpredictable to both himself and his opponent, so you never know what you're going to get from him."
Prediction: Round-robin exit
JANKO TIPSAREVIC, world number nine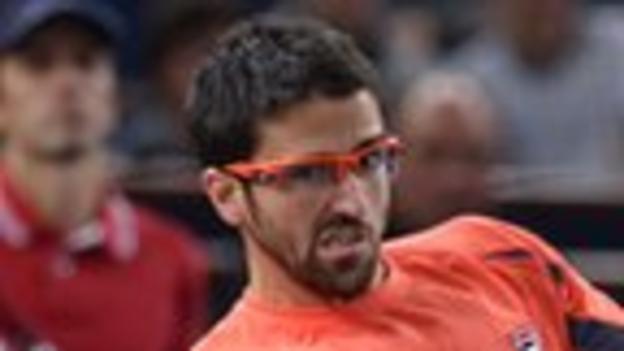 Becker's view: "I think he's really made the best of his ability. I spoke to him at the Finals last year when he was an alternate and played two matches, and he told me he really wanted to qualify on merit this year. Well he's done it, he's had his best year and indoors I think he's very dangerous against players who stay at the baseline. If he plays the bigger hitters, I think he's more vulnerable. But he has absolutely no pressure, his year was great and nobody will expect him to get to the semi-finals, so that makes him very dangerous."
Prediction: Round-robin exit
THE MISSING MAN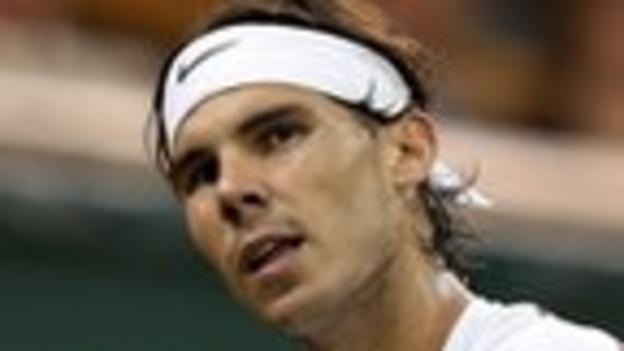 Becker's view: "Tennis has really missed RAFAEL NADAL for the last six months. He's got a serious knee injury and I hope he gets back, tennis needs him. At 25, you shouldn't be forced out because of injury but that's the nature of the game. He has a very physical style and eventually it takes its toll. I hope he takes his time and comes back when he's really ready and fresh, because we want to see him playing at his best. He has an important couple of months ahead of him. With Federer getting older and Nadal having to come back from injury, I think there might be some changes at the top of the game over the next 12 months. At the moment it looks like only Djokovic and Murray are at the top of their game. They are both 25, so I don't see them dropping down, but players like Del Potro, Tsonga and Berdych have the possibility of challenging Federer and Nadal in the rankings."