ATP World Tour Finals: London extension "looking very good"
Last updated on .From the section Tennis
The managing director of the ATP World Tour Finals is "cautiously optimistic" the event will remain in London.
The season-ending tournament has been held at the O2 Arena since 2009 but the current contract ends next year.
Chris Kermode told BBC London: "It's all looking very good. It's been hugely successful for the sponsors, the ATP and for the O2 Arena.
"We're all talking and hopefully a decision will be made in the near future. We'll see what happens."
He added: "I'm cautiously optimistic that things are moving in the right way.
"The ATP board will make the decision and they have to weigh up a lot of factors.
"What's happened over the last three years and this year is going to make a strong case to keep it here."
The event, which begins on Monday, moved to London in 2009 after four years in Shanghai and the tournament sees the top eight men in the world battle for the prestigious trophy and a possible $1.76m (£1.1m) in prize money.
New York spent more than a decade hosting the event in the late 1970s and the 1980s while Frankfurt and Hanover were the base for the tournament in the 1990s.
Lisbon, Sydney and Houston have also held the ATP event since the turn of the millennium, and Kermode says there is a possibility it could be taken elsewhere.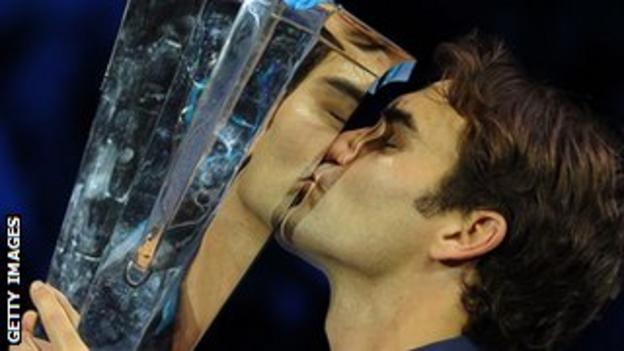 "Traditionally the event has moved around the world," Kermode continued.
"There's a huge heritage and the event has been going 40 years.
"It's gone everywhere. London has been hugely successful and as a result the interest to go somewhere else has been unprecedented.
"This is the biggest indoor tennis event in the world.
"Every year we've had over 250,000 people, which for a one-court tennis event is quite extraordinary
"There was an expectation when it came that it's not going to stay for ever and to make the best of it.
"We will always want to keep it - there is no question about that - and we will fight to keep it here."