US Open 2013: Men's and women's finals moved
Last updated on .From the section Tennis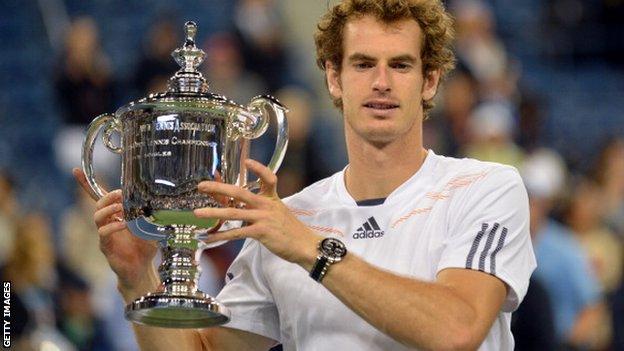 Next year's US Open has been extended by a day to allow the men's final to be played on a Monday, with the women's final pushed from Saturday to Sunday.
The schedule change means players contesting the finals can enjoy a rest day ahead of their title deciders.
A decision about the 2014 schedule will probably be made after the 2013 event.
US Tennis Association spokesman Chris Widmaier said: "We listened to the players and understood their request for an extra day's rest."
Rain has forced the USTA to postpone the men's final from its scheduled Sunday slot to Monday for the last five years.
Some top male players - including Roger Federer - have complained that the tournament, held in New York, was the sport's only major that held the semi-finals and final on consecutive days.
US Open men's champion Andy Murray said he was pleased organisers had taken on board the players' concerns, while 2012 women's champion Serena Williams believed the changes would make the tournament "stronger than it's ever been for all players".
Widmaier added: "The day of rest is being embraced across the board.
"Because of the nature of the game, and to assure a final that can be played at the highest competitive level, you need an extra day of rest. We recognised that."
Under the new format the men's final will be played on Monday, 9 September, with the men's singles semi-finals on Saturday, 7 September.
The women's singles semi-finals remain unchanged and will be played on Friday, 6 September while the women's final will take place on Sunday, 8 September.
The USTA also announced that total prize money in 2013 will increase by $4m (£2.4m) to a record $29.5m (£17.9m), the largest in the tournament's history.