US Open 2013: ATP unhappy with prize money and schedule change
Last updated on .From the section Tennis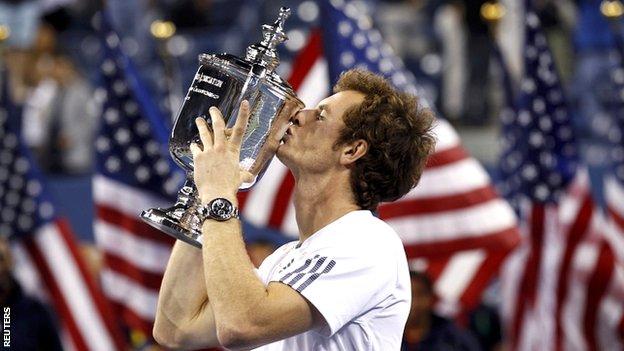 The Association of Tennis Professionals has said it is not happy with the prize money offered or moving the men's final day at next year's US Open.
"The ATP and its players have made it clear we do not support a Monday final," the men's governing body said.
It also said the $4m (£2.4m) boost to the prize fund was "appreciated" but that it would "continue discussions".
"The ATP is committed to ensuring the players' share of revenues reflects the value they generate," it added.
On Friday, the US Tennis Association, which organises the US Open, announced prize money would increase to $29.5m (£17.9m) and that the men's final, won in September by Andy Murray, would be played on a Monday, with the women's final moved from Saturday to Sunday, allowing the players an extra day's rest.
The ATP said, however, that it "strongly believed" the tournament should stick to a schedule similar to the other Grand Slams and would "continue to pursue this matter".