Australian Open: Martina Hingis on Serena, Robson and Murray
Last updated on .From the section Tennis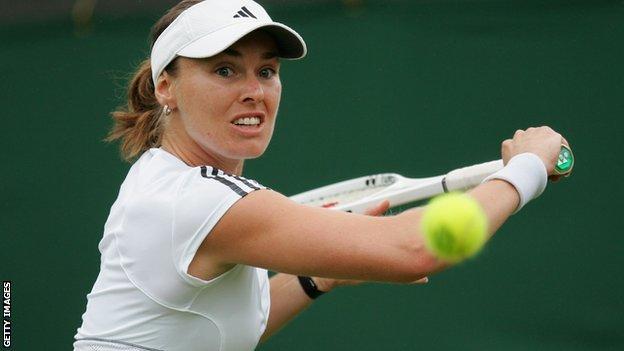 Martina Hingis believes an in-form Serena Williams will prove too strong for everyone at the Australian Open and win a 16th Grand Slam title.
The 32-year-old Swiss played 31-year-old Williams 13 times before retiring for the second and final time in 2007, winning six times.
Hingis, a three-time winner at the Australian Open, was a Grand Slam champion and world number one by the age of 16.
She is in Melbourne as part of her advisory role with the Patrick Mouratoglou Academy after working with Russian player Anastasia Pavlyuchenkova in the off-season.
Mouratoglou has been coaching Williams since last year and the American played Pavlyuchenkova in the Brisbane final last week, something Hingis described as "a big success for the academy".
Hingis spoke to BBC Radio 5 live about Williams, former Mouratoglou pupil Laura Robson and the influence of Ivan Lendl on Andy Murray.
You can hear more from the interview in Tennis Breakfast from 06:00 GMT and 5 live Sport from 2200-2230 on Monday.
How do you beat Serena Williams?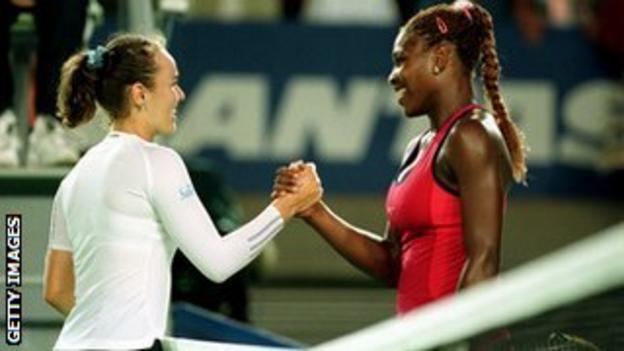 "It's hard. Stay steady, put as many balls in play as possible and focus on your serve. Serena's serve is very hard to read, she's very strong on the first shots - serve and return - and you've just got to stay out there and fight.
"I was happy not having to be in the boxing ring against Serena but you had the white lines on the court, she still had to put the balls inside the court. But it was a different time and you've got to work with the weapons you have. The girls are bigger, stronger and more physical. To be consistent against a player like Serena, Maria or Victoria is the most important thing.
"To be honest, I can't see anyone beating her if she plays well this fortnight. Ten years ago she won the 'Serena Slam' and was pretty much the person to beat, as she is today. When she's hungry and she really wants it, she's very tough to beat."
Where are the teenage champions?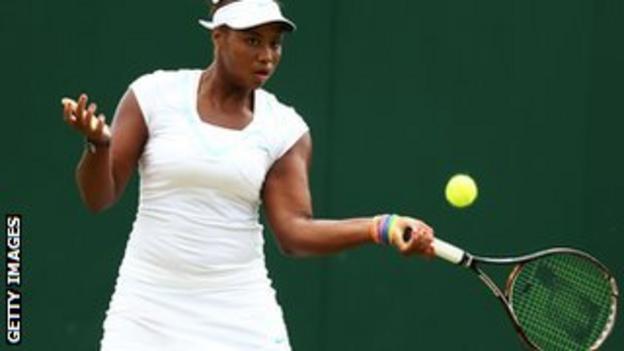 "The game has got more physical, the technology is different, but also the girls are not allowed to play as many tournaments.
"I totally disagree with this age eligibility rule; I think girls should be free at the age of 16. I was already two years on the tour by then. I had some rules as well but not as strict as they are these days, when the girls are only free to play the full schedule at the age of 18.
"I think they lose two years of time and it's hard to pick it up when you're 18 or 20, when you need that experience. That's why you see champions that are older these days."
How good is Laura Robson?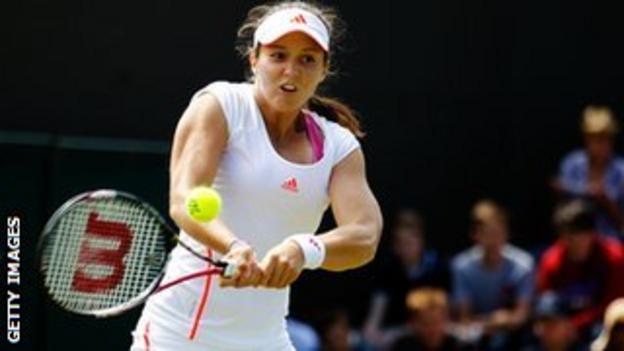 "She definitely improved last year and had some better results towards the end of the season. She needed those two years to go from a junior player to the WTA Tour.
"You need that experience of playing against those top players. I played against Mary Pierce, Steffi Graf, Conchita Martinez, and in the beginning they were killing me but you have to find a way to beat them. Only with playing against these top players do you find a solution.
"She's been given the chance for the last two years and she's learned. She works hard on her game and it's paying off. Hopefully we'll see a lot more from her. She's got great potential and has the game, being a lefty as well, to go a lot further."
What changed for Andy Murray?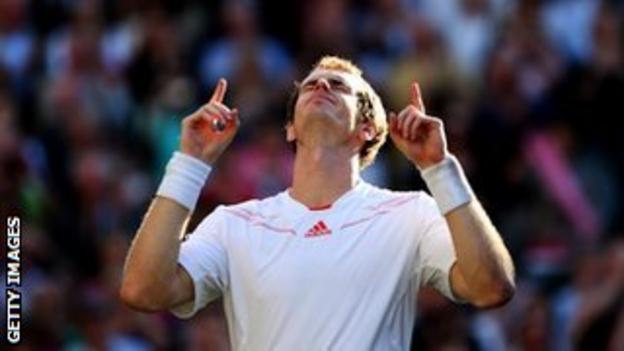 "I think the turning point was hiring Ivan Lendl as his coach, which was a great, great idea. He helped him develop his game and believe in it.
"He's always had the game but he needed someone to really tell him and believe in it and give him that kind of support.
"Tactically, Ivan Lendl was one of the best players ever. He was such a strategist, he played tennis like chess. I think Andy's very lucky to have him on his side."
Is coaching the future?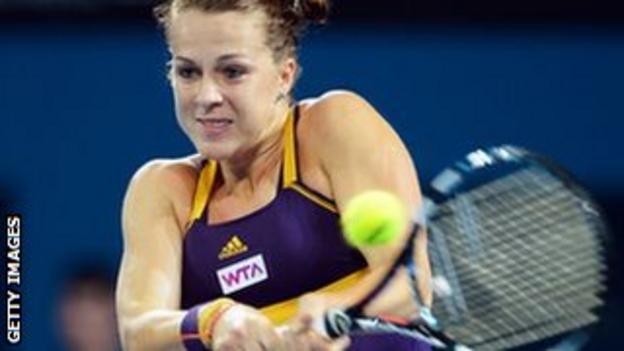 "It's been a lot of fun to work with Anastasia Pavlyuchenkova in the last three or four weeks and you can see the success came right away. She has her coach on the side that travels with her but sometimes a little input can do wonders.
"I've been hitting with her here and I hope she's going to go a long way. She's already been up there, she was the number one junior, and I'd like to see her in the top 10 this year. That's the goal."