Rafael Nadal's doctor warns the Spaniard against playing too much
Last updated on .From the section Tennis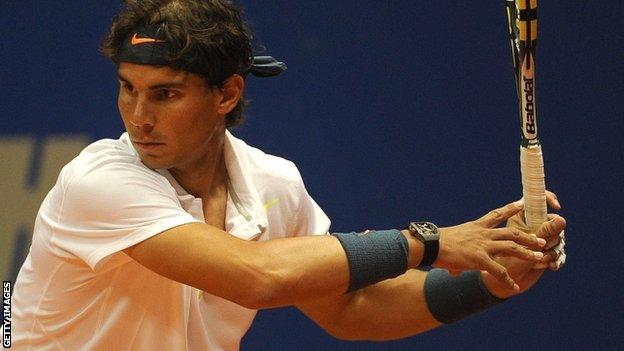 Rafael Nadal should be selective in the tournaments he plays on his return from tendonitis, according to the doctor who has treated him throughout his career.
Nadal lost in his first event in eight months.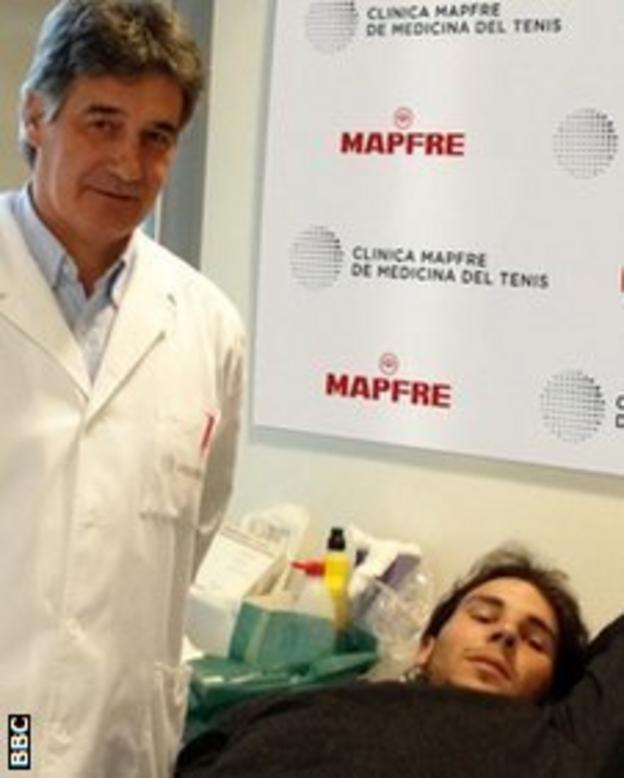 "What you have to do in this case is select tournaments properly, enter the circuit progressively," Dr Angel Luiz Cotorro told BBC Sport.
"On clay, movements are less aggressive because of the possibility to skid, which helps the tendon to suffer less."
Cotorro, who is also the doctor to Spain's Davis Cup team, added: "A quick surface is more aggressive than any other because of the abrupt changes in movement, the sudden brakes."
Nadal, who has called for a reduction in the number of hard-court tournaments because of the injury risk they pose to players.
"Can you imagine football players playing on cement?" Nadal
It has also been suggested that the 11-time Grand Slam champion's use of orthopaedic shoes to overcome a congenital bone deformation might have contributed to his injury problems.
However, Cotorro believes Nadal's injury is the accumulation of wear and tear from nearly a decade at the top of the game.
"It's true the problems derived from Rafa's foot injury made us make some changes to the insole, but more than nine years of high-level competition have caused this tendon to have this type of injury," added Cotorro.
"The important aspect here is to provide progressive loads on the tendon in order to allow the tendon regenerate its fibres and readapt to training and then competition."
Nadal's low-key return to action continues at the Brazil Open this week, a tournament he has not played since he won it as a teenager in 2005.
His countryman Nicolas Almagro will defend his title in Sao Paulo with Juan Monaco and Stanislas Wawrinka also in the draw.