US Open men's final will make return to Sunday from 2015
Last updated on .From the section Tennis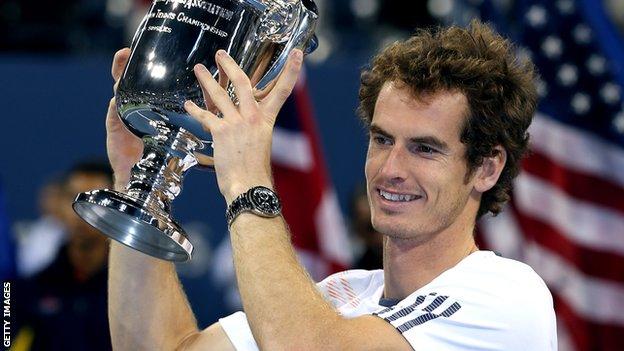 The US Open men's final will return to Sunday from 2015 after organisers reached an agreement with players over the future tournament schedule.
The Association of Tennis Professionals criticised the move, while also calling for an increase in prize money.
In response, the USTA will raise the prize fund to $50m (£33m) by 2017.
Organisers have been in talks with the ATP over the schedule of the tournament, which was won by Britain's Andy Murray last year, with leading players wanting an extra day between the semi-finals and the final.
However, the ATP was not impressed with the plan to stage the men's matches on Saturday and Monday rather than Friday and Sunday, as is the norm at the other grand slams.
Although the men's final will be played on Monday in 2013 and 2014, it will then revert to a Sunday.
The men's semi-finals, which have generally been held the day before the final as part of the US Open's 'Super Saturday', will be brought forward by a day to Friday.
Prize money has been a big issue over the past 12 months, with the leading players pushing for big increases in the early rounds in particular.
The USTA announced an increase of $4m (£2.6m) in December, taking the tournament prize fund for 2013 to $29.5m (£19.5m), but the ATP felt it was still too low.
As a result, the US Open organisers have added another $4.1m (£2.7m), and have promised further increases over the next four years. The distribution of prize money will be announced at a later date.
The USTA also confirmed that, from 2015, the first round of the men's singles will be played over two days rather than three, as is currently the case.