Andy Murray: The world number two answers your questions
Last updated on .From the section Tennis
Andy Murray might be through to the Wimbledon quarter-finals for the sixth year in a row, but he has still taken time out to answer your pressing questions.
The British number one has yet to drop a set at the All England Club this year and will play Spain's Fernando Verdasco on Wednesday for a place in the last four.
As well as discussing Wimbledon, Murray talks about his passion for football, boxing and music.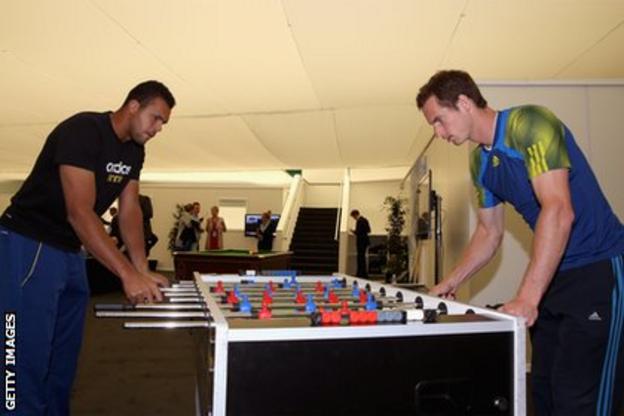 Is Wimbledon the most important Grand Slam for you? Matt Moss
It's a hard one to answer. Out of all the Slams I would say there's most pressure on me at Wimbledon, but all the Slams are important for different reasons. I don't necessarily value one more than the other - a Grand Slam is a Grand Slam - but with this one being in front of the home crowd, it does feel a little bit more important.
Are you any good at swingball? Jamie Fountain
Yep, very good. We used to play it all the time when we were growing up. The last time I played was against Keith Lemon before the Olympics - he wasn't great.
Do you think you could've been a professional footballer? Andy Lewers
If I could finish my tennis career and then somehow go back and try again at football, I would have been interested to have given it a go. I have absolutely no idea if I'd have made it but I would have given it a good shot, I would have tried hard.
What do you think about in between games when you sit down? Really hope you win, you deserve it. Kiara
It depends a little bit on what's gone on. Sometimes you're thinking about what's about to happen, sometimes about what's just happened, and if you've really messed up you might be thinking about a set ago. That's something you need to avoid and try to make sure you look forward as much as possible.
How do you pick which ball to use when serving? Esme Simcox
I don't really think that much about it. I normally get three and throw one away, although sometimes if I win the point before, I don't use the ball that I'm serving with - I might put that ball in my pocket. But there's no real plan or route to it.
Do you think there needs to be a masters event on grass? Mathew Shaw
I love playing on grass, so it would be good to have more tournaments. Three of the Grand Slams used to be played on grass, and now we only have a month of the season on it.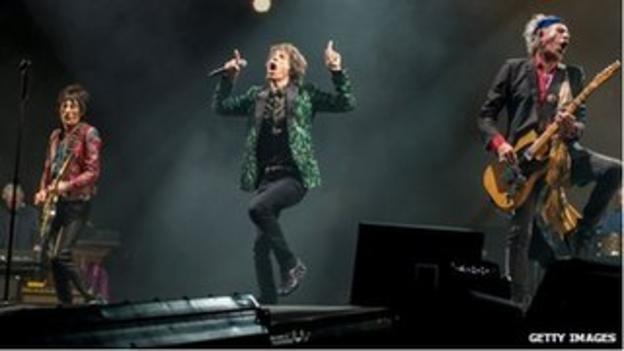 Would you like to have seen The Rolling Stones at Glastonbury... and who is your favourite rock band? Bren Pointer
The weather was pretty good this weekend, so I imagine it was good fun down there. I've got a pretty varied musical taste, I'll have a think on that one.
Who do you think will win the Floyd Mayweather v Saul Alvarez fight? Mike Davison
It will be a good fight, but Mayweather for me. He's one of my favourite fighters, technically he's amazing. I want to go and see one of his fights live one day soon.
Would you ever let Dara O'Briain write one of your acceptance speeches? Tim Fry
Ha ha, the last few times I've spoken to Sue Barker on court I've ended up in tears, so I think Dara would do a good job. We'd have to make sure it's OK for a family audience though. I'm a huge Mock the Week fan.