Andy Murray: Tim Henman on Wimbledon 2013 semi-finalist
Last updated on .From the section Tennis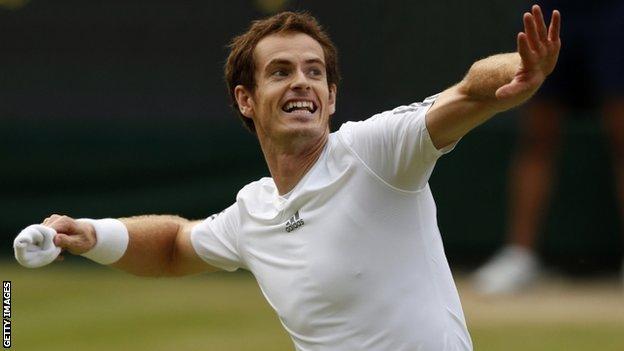 World number two Andy Murray is through to the semi-finals at Wimbledon, but only after coming from two sets down to beat Fernando Verdasco.
The left-handed Spaniard had Murray in all sorts of trouble, but the
He will next play 24th seed Jerzy Janowicz, who is appearing in the last four of a Grand Slam for the first time.
Here, four-time Wimbledon semi-finalist Tim Henman gives his verdict on Murray's performance.
Tim Henman on Andy Murray
That was the great escape.
It wasn't the best match Andy has played, it wasn't the prettiest match Andy has played, but the challenge in a Grand Slam is winning three sets in a match and he did that.
It's all about his five wins. Five down and now just two to go.
But it goes without saying that this will be a wake-up call.
What went wrong in the first two sets for him was a combination of Fernando Verdasco playing very aggressively and Murray letting him. He was too defensive and couldn't really get on the front foot at all.
He just wasn't decisive enough and he wasn't being clear in the way he wanted to play.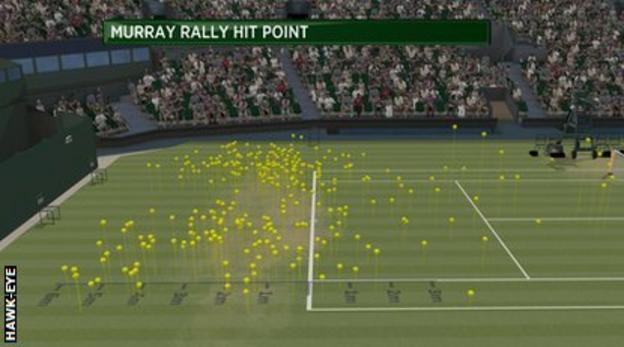 However, take it from me, when a player goes two sets to love up there is a big shift in pressure.
All of a sudden it was on Verdasco, and that is when Murray's experience slowly came to the fore. He became more forceful, and his aggression shone through. He played far fewer poor shots and slowly started to turn it around.
That showed the courage and conviction he can summon up at the most important moments.
We saw him get very frustrated and demonstrative with himself, like the Andy of old, when things weren't going his way in the first two sets. But the secret is to have the clarity of thought to focus on the way you want to play, and after being distracted in the first two sets by Verdasco, who was playing some great tennis, he regained his composure.
There was a lot of anxiety in the crowd but Andy was able to stay in the moment and take one game at a time. At a few key junctures he harnessed their support and got a real lift from it.
I've been involved in a couple of those five-set matches at Wimbledon and I can tell you it's much harder watching than playing. When you are out in the middle you feel like you've got a certain element of control, but when you are sat watching, the nervous tension is massive and at that point you'd rather be playing.
So onto the semi-finals, and a clash with the big-serving machine Jerzy Janowicz. Somewhere deep in the back of Andy's mind he would have been thinking that coming through the quarter-finals to play one of the Polish guys in the semis was too good an opportunity to miss.
On the practice ground tomorrow he has to put playing a leftie out of his mind and find a practice partner who can boom down some serves at him to get back into the routine of playing a right hander with a big serve.
This match will really intensify his focus to make sure he comes out and really puts in a good performance on Friday against Janowicz, because it's not going to be easy.
Tim was talking to BBC Sport's Paul Birch