Andy Murray: Former coach Miles Maclagan hails 'hungry' Scot

By Jonathan Sutherland
BBC Scotland at Wimbledon
Last updated on .From the section Tennis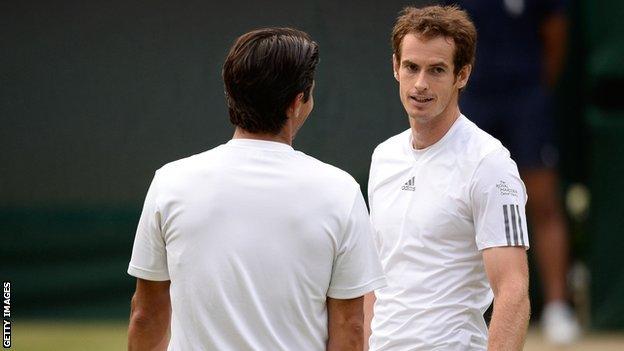 Andy Murray's former coach Miles Maclagan believes the number two seed looks hungrier than ever for Wimbledon success.
"It was typical Murray in some ways," Maclagan told BBC Scotland. "How many times have we seen his matches go to the brink?"
Verdasco won the first two sets, but Murray fought back to win 4-6 3-6 6-1 6-4 7-5.
"He really had to dig deep," Maclagan added. "That was a Fernando Verdasco that we haven't seen for a little while around the men's tour. But the Spaniard came out with nothing to lose, all guns firing and Andy had to withstand a barrage.
"There were some moments where it looked like things were very dicey."
Maclagan coached Murray, 26, for two-and-a-half years, during which time he went from world number 11 to world number two and reached his first two Grand Slam finals.
Born in Zambia and brought up in Zimbabwe by Scottish parents, Maclagan parted company with Murray in 2010, but remains prominent in the British tennis firmament as coach to Laura Robson, who has enjoyed her own thrilling Wimbledon this year.
But Maclagan, 38, still keeps a keen eye on Murray's progress, and sees something different at Wimbledon 2013.
"I've noticed it with Andy these last couple of weeks that he really is on a mission," he said. "He's very, very focused - you know, he'll still have his fun at times - but there's a little edge to things. This is a mission he wants to accomplish."
At times it looked like mission impossible against Verdasco.
But Maclagan feels Murray's struggles in the quarter-final were partly self-inflicted and partly down to the quality of his opponent.
"I think he was a little bit tentative," he said.
"Verdasco has got a huge forehand; a couple of years ago we were talking about that as one of the biggest weapons in the game.
"From Verdasco's point of view he would've known he would have to come out with all guns blazing, and he did that and that takes the pressure off a little bit. That combined with Andy possibly being a little bit tentative was a recipe for trouble."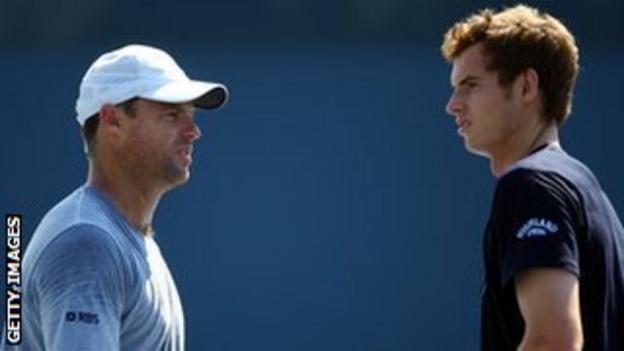 After strolling through the early rounds at Wimbledon this year, against Verdasco we saw the Andy Murray we used to know - scampering around the court, running down shots, desperately trying to find a way to win.
And Maclagan said: "He's got a very analytical mind. I'm not sure he changed necessarily so much - I think the situation sometimes forces players to change a bit.
"Even easy matches are decided on fairly fine margins so, when those margins start to shift, the match turns around.
"And Andy is someone who is able, in those tight moments, to make good decisions more often than not. He's reaped his rewards for it."
So inevitably, the question - will this be the year Murray wins Wimbledon?
Murray faces Polish 24th seed Jerzy Janowicz in the semi-finals while world number one Novak Djokovic meets Juan Martin Del Potro, seeded eight.
"So many times I have spoken with the heart," said Maclagan. "I think statistically you still have to give Djokovic the edge.
"We don't know yet what sort of physical toll yesterday will have taken [on Andy]. Let's not forget who he's playing in the semi-finals, one of the biggest hitters in the men's game.
"He'll have to be very wary against this guy, he's exciting to watch.
"But the short answer to your question, as always, is 'Yes - he can'.
"Will he? He's still got two mountains ahead of him."