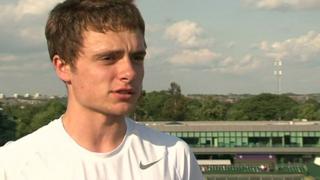 We were second best - Sapwell
Josh Sapwell tells the BBC that he and Julian Cash were beaten by the better team in the boys' doubles on Thursday.
They lost 7-6 (7-3) 7-6 (7-3) to Enzo Couacaud and Stefano Napolitano.
He also says it was an honour to play their match on Court 18.