Andy Murray ready to go again after Wimbledon triumph

By David McDaid
BBC Scotland in Montreal
Last updated on .From the section Tennis24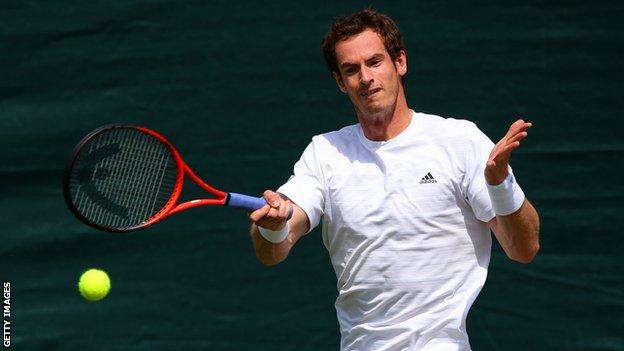 Less than two minutes' walk from Andy Murray's hotel in downtown Montreal is a reminder of the Scottish influence in the making of this most Francophone of Canada's cities.
Robert Burns may not have had a direct hand in it himself but his likeness stands aloft a granite plinth erected in the 19th century by Scottish financiers and industrialists who perhaps pined for Caledonia.
In fact, stroll around this pleasant metropolis and some of those figures are immortalised in street names (Rue McTavish), museums (Musee McCord) and even the local University - Canada's top-ranked - is named after its founder, a Glaswegian merchant called James McGill.
Murray admits if he were to join your pub quiz team (and finding him in such a place would be in itself an anomaly) he wouldn't be much help on the history questions.
"Is there? I did not know that," he says when I mention the Burns statue and the Scottish influence in Montreal.
"My history is absolutely terrible."
Ask him anything about boxing, football, basketball - any other sport - and he'll know the answers, and in staggering detail.
But his knowledge gap in history is somewhat ironic since he's made a habit of creating plenty of it himself over the past year.
His latest, and arguably most significant inscription in the annals of sport - winning Wimbledon - has boosted his popularity by the Nth degree here.
It's not being unkind to Murray's practice partner, world number three David Ferrer, to say that fans standing six deep attempting to watch their training session at the Stade Uniprix were not there to see the Spaniard.
But that rise in attention is one of the few changes Murray has noticed to his life since he ended Britain's 77-year wait for a men's single champion at the All England Club a month ago.
In fact, he's barely had time to notice any difference.
"The few days after Wimbledon were pretty hectic and that was different to what I was used to, but then I went of holiday for about five days to a quiet villa with hardly anyone around," Murray told BBC Scotland.
"And then I got back into my training in Miami and then it was just kind of back to normal.
"The days there were really long and hard work. Around the tournament it's probably been a little bit busier at my practice, but life's not changed too much."
So no real change off the court, and his hunger to achieve much more on it has not altered either.
If anything his successes over the last year have served to sharpen his focus even more acutely.
With the right results over the remaining few months of the year it is possible could overturn Novak Djokovic's advantage in the tennis rankings to become the world number one.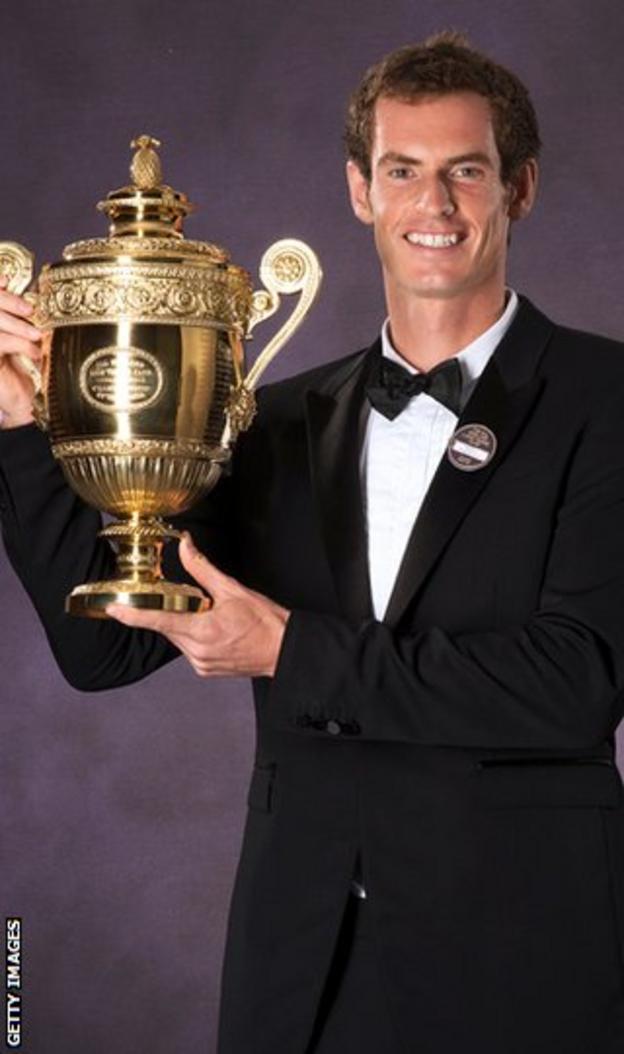 That would involve a poor run from the Serb, as well as Murray winning many of the tournaments from now until the World Tour Finals in November.
But, for now at least, Murray - as well as his coaching team of Ivan Lendl and Dani Valverdu - feels his energy is better invested in picking up more major silverware.
"The Grand Slams are the main goal," said the world number two.
"I sat down with the team and we talked very briefly about Wimbledon. It was more looking to the future and what we, or I, want to achieve.
"Everyone's on the same page that Grand Slams are what I want to try and do.
"It's extremely hard to get to number one just now; the consistency of Novak and some of the other guys is incredible.
"I've struggled to play my best every single week of the year, so the Slams are my priority. That's what I train and prepare myself for and hopefully I can win another one."
The next chance comes around in around three weeks' time at the US Open where the Scot will go into a major for the first time as defending champion.
And he admits getting match-ready for that campaign begins in earnest here in Canada.
"I started the training for the US Open over two weeks ago now in Miami," he continues.
"I now want to try and get some matches in and win as many as possible before New York to get my body ready for it.
"It's very tough to win a Grand Slam if you don't get enough matches in."
So, with his Wimbledon trophy barely having time to need its first polish, that achievement is practically ancient history as far as Murray's concerned.
Now he's got his sights trained firmly on future glories.