Andy Murray: Loss of coach Ivan Lendl saddens mum Judy
Last updated on .From the section Tennis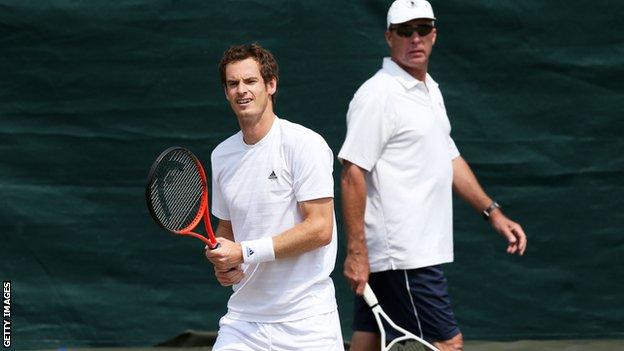 Judy Murray admits to sadness that Ivan Lendl's two-year coaching spell with her son, Andy, has ended as the Czech decided to pursue "other projects".
The 54-year Lendl is said to have rediscovered his love of playing on the lucrative seniors tour.
"It is very sad and I'm still in mourning a little bit," the British number one's mother told BBC Scotland.
"Mr Lendl needs his time to concentrate on other things and Andy has to take what he's learned and move forward."
Eight-time Grand Slam champion Lendl helped the Scot end his own wait for a major title.
During their spell together, Murray won the 2012 US Open and last year took Olympic gold and the Wimbledon title.
"Andy learned loads from him and, without doubt, he made the difference of helping him to get over that final hurdle," said Murray's mother on the MacAuley and Co show on BBC Radio Scotland.
"I was so happy when Mr Lendl agreed to work with Andy.
"He was on the tour for 15 years himself as a player.
"He's been away from the tour for about 20 years or so and, for him to go back on the road, that's a big thing. It disrupts your family life.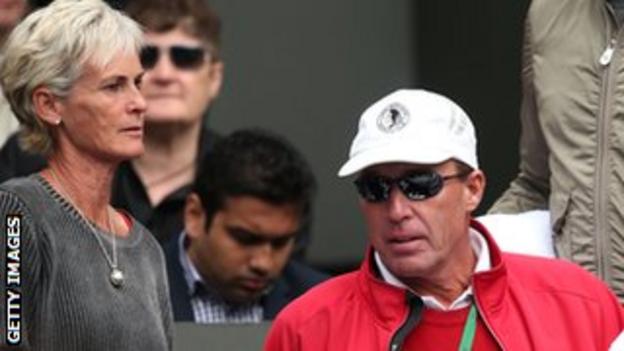 "He's got so many other projects he's involved in and I was just amazed and delighted when he agreed to do it the first time round."
Murray has struggled to regain his form after back surgery and announced they had agreed to part ahead of this week's ATP Miami Masters.
He admitted that it would be hard to find a replacement for Lendl, but the Scot's mother expressed no hard feelings about the decision.
"We'll all really miss the man we used to call Mr Lendl," said Murray, who is herself a tennis coach and current captain of the British Fed Cup team.
"He used to call me 'granny', I called him Mr Lendl.
"When my hair changed colour, obviously I paid a lot of money for my hair to change colour, it didn't change colour from the stress of working with Mr Lendl.
"But he used to call me granny in front of everybody. He's actually great fun to have around."