Andy Murray open to hiring female coach after French Open
Last updated on .From the section Tennis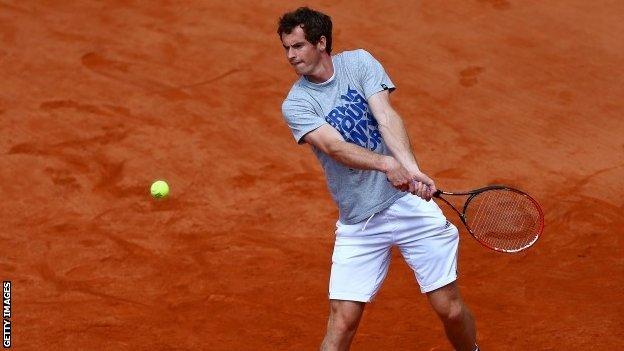 Andy Murray says he would have no problem appointing a woman to replace Ivan Lendl as his coach.
BBC Sport understands Amelie Mauresmo is one person Murray, whose partnership with Lendl ended in March, has expressed an interest in working with.
"I've spoken to a few people, male and female," said the world number eight.
"I've also spoken to a couple of people to get some advice as well, also male and female - Not people that are necessarily going to coach me, but people that could advise me on certain people.
"I think that's what most players do when they're searching for a coach."
Mauresmo, a former Wimbledon and Australian Open champion who once coached Frenchman Michael Llodra, told BBC Sport on Wednesday that she had not held any talks with Murray.
Asked on Thursday whether any of the names circulated in the media had been accurate, Murray responded: "Not that I'm aware of, no."
John McEnroe, Joans Bjorkman, Larry Stefanki, Mats Wilander, Bob Brett, Martina Navratilova and Leon Smith are among the names linked with Murray in recent weeks.
"Ever since I stopped working with Ivan, there has been a lot of different names mentioned," the Scot added.
"You just have to just kind of put up with it. When the time is right, I will make an announcement, but nothing to say just yet."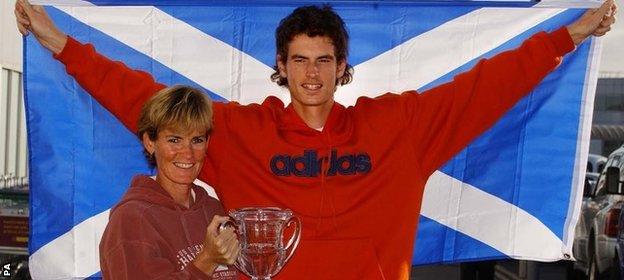 Murray pointed out that he had been taught the game by his mother, Judy, the current Fed Cup captain.
"I don't really care whether some of the other male players like it or not," he said. "That's not something that really bothers me.
"I was coached by my mum for a long time. I have had her around at tournaments for a long time.
"There have been ex-players and stuff that have said, 'Oh, your mom shouldn't be around or she shouldn't come and support you or come to watch'. You know, it's silly.
"Everyone is entitled to have the team around them that they want."