Andy Murray must be captain of ship, says tennis coach Bollettieri
Last updated on .From the section Tennis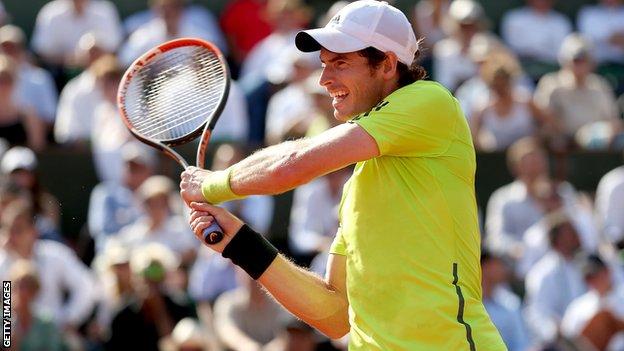 Andy Murray should do most of the work himself after he appoints a new coach, according to Nick Bollettieri.
American Bollettieri has coached Andre Agassi, Boris Becker and Maria Sharapova among others.
Murray is in the process of replacing coach Ivan Lendl after their partnership ended in March.
"He needs a team around him to give him a few little reminders but I also think it's time for Andy Murray to be captain of the ship," said Bollettieri.
"When a pro gets to be like a Roger Federer and a Novak Djokovic, they are captains of the ship.
"Certainly you need your team, absolutely. But right now, Murray's game is pretty much set."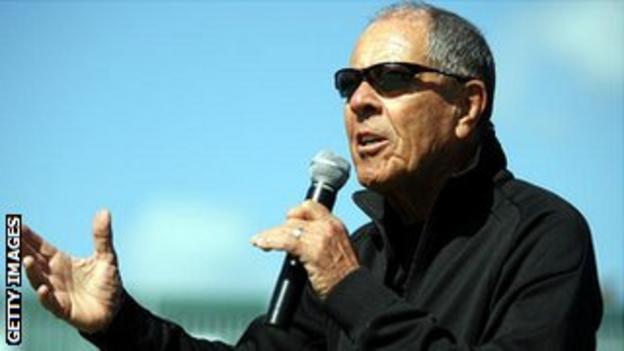 Former Wimbledon and Australian Open champion Amelie Mauresmo is believed to be one of the candidates to be Murray's new coach, an appointment Bollettieri says could be "very interesting".
And the American, who will be part of the BBC's coverage of Queen's Club next week, explained: "I believe that if I worked with him, I think I'd let him do a lot of the talking but I believe Andy Murray will have to attack a little bit more to stay up on top.
"If you go back to the films of several years ago, his ready position was eight-to-ten feet behind the baseline.
"You can't win big ones from back there. Now, he's moved closer to the baseline so he's taking the ball much earlier.
"I think there's one area that there is a weakness and I believe his second serve does not have enough bite on it.
"I know Mauresmo and she's always been terrific. That would be fantastic. We've always had men coaches with the ladies but there's not been too many women coaching men and who the heck knows, it might start a new trend."
Queen's Club precedes Murray's defence of his Wimbledon title and Bollettieri believes the Scot has to "erase" last year's famous final victory over Djokovic from his mind if he is to win it again.
"He has to go out and play one match at a time," added the 82-year-old on BBC Radio Scotland's Sportsound.
"When you have the weight of winning those big ones, maybe that's not easy to put aside.
"It's not going to be easy."