Mauresmo must be given a chance, says Nick Bollettieri
Last updated on .From the section Tennis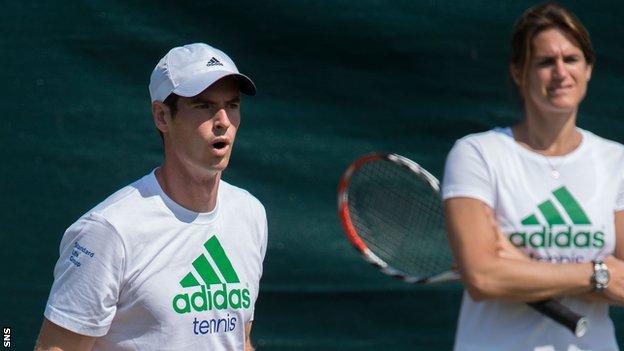 Legendary American coach Nick Bollettieri has backed Andy Murray's decision to hire Amelie Mauresmo.
Virginia Wade was among those to express shock at the Scot's decision, but Bollettieri believes the 34-year-old must be given the opportunity to prove herself.
"There's a lot of hype about Mauresmo, but give the lady a chance," he said.
"I get furious when people judge people without giving them a chance. Whether it's a male, a female, or a male and female working together on the team.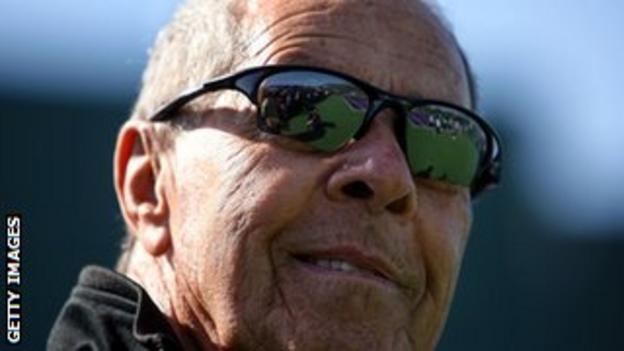 "I saw her yesterday in the box and thought 'she's going to get some wrinkles'. It's not easy but she knows the game, she was a very attacking person.
"I hope the relationship turns out well, but sooner or later Andy has to be the captain of the ship. He's the person that's got to go out on that court and do the job."
Murray started his defence of the Wimbledon crown on Monday with a straight sets win over Belgium's David Goffin, and Bollettieri says the early signs are positive for the 27-year-old Scot.
"Once you create history, that's in the book, now you have to come out and create new history," said the 82-year-old, who has worked with Andre Agassi, Monica Seles, Serena Williams and a host of other star names in the game.
"That's perhaps the telling point of real champions. Can they come back and repeat some of the things, especially winning the big titles?"
"Yesterday was a very positive start. One of his big assets is his movement and he won a bigger percentage of his second serves, which for me, is going to be a big key for Andy trying to defend his title.
"It has got to come from within, he's got to say 'I can do it', don't look at the publicity and just take one match at a time."
Next up for Murray is a meeting with Slovenian Blaz Rola on Wednesday.
Check out the full men's and women's draws for Wimbledon on the BBC Sport tennis index.