Andy Murray column: I need to improve my game and work hard

By Andy Murray
Wimbledon champion
Last updated on .From the section Tennis
This year's Wimbledon has shown me that I need to improve my game and work very hard in the coming months, both on and off the court, but I'm looking forward to the challenge.
I did manage to enjoy the experience of coming back to defend the title, and I think I did a pretty good job in the first week. I played some good stuff. The frustrating thing for me is that the kind of form that won me Wimbledon and the US Open doesn't feel that far off.
I was hitting the ball as well over the first four rounds as at any stage last year, but I couldn't find that level on Wednesday and Grigor Dimitrov played a very solid match from start to finish.
There was nothing different in the build-up and no reason to expect that kind of performance. The timings changed a bit because we played the quarter-final pretty early compared with some of my other matches, but my routine was the same and I practised with James Ward both days.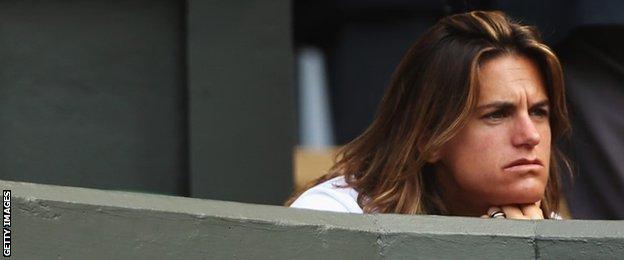 I was nervous, I felt the butterflies and was excited about the match, but that's perfectly normal. I didn't feel overcome by the moment, but I certainly wasn't very good when I got out on court.
I made a bad start and I think that gave him confidence, and then there were just too many errors from me. All the percentages were going in his favour.
When that happens in a match I try to think tactically and work out what's going wrong in the points, where the mistakes are coming from, and change things around that way.
If I'm missing more in the net, then I try and get a bit more topspin and height on the ball. If he's hurting me from a certain area in the court, I want to try and get away from those patterns of play.
I managed to do that at the end of the second set, but couldn't sustain it for long enough.
And as much as I'm disappointed with my level, Grigor did play a very good match. He didn't give me many opportunities.
To be introduced as the Wimbledon champion for a year was a great experience - it's something no-one will ever take away from me.
It didn't change too much in my life thankfully, although it took a bit of the pressure off and that was nice for a few months. It wasn't as if there was any less pressure or expectation when I got back to Wimbledon this year though.
I'm sure that will be there for the rest of my career and I enjoy it. I feel like it's helped me and made me play better tennis.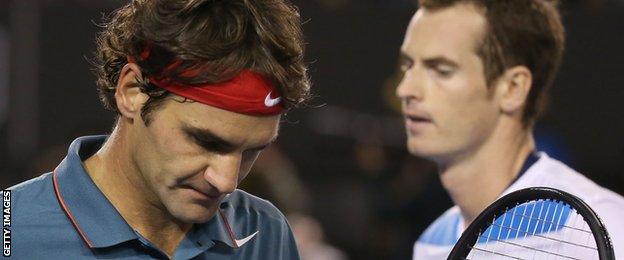 Now it's about regrouping and working out what I need to do to get back to my very best. I'll sit down with my coach Amelie Mauresmo and decide how we're going to take things forward. That's as much up to her as it is me. I've really enjoyed the last couple of weeks, so we'll see where we go from here.
The game always improves and gets better, and I know I have things to work on. I plan to be back on the practice court and in the gym soon.
In Australia I think I wasn't quite ready physically, but I lost in four sets to Roger Federer in the quarter-finals and I had my chances. Against Rafael Nadal at the French Open and now here at Wimbledon they were quick matches, and they weren't particularly physical, but that side of things is something I'm going to have to look at.
I need to get a bit more out of myself and gain as big an advantage as possible when I step out on the court.
I would expect to head out to Miami fairly soon as that's where I've spent most of my training blocks over the last six or seven years, and it's worked well for me when getting ready for the summer in the States.
The tournaments there like Cincinnati and the US Open are pretty hot and humid, so I'll try and get some good training done.
Hopefully I will be back at Wimbledon next year after 12 months of hard work and be in a position to challenge for the title again. Centre Court is a special place and I truly believe I can have some more great moments out there.
Andy Murray was talking to BBC Sport's Piers Newbery.