Rafael Nadal leaves hospital after appendix surgery
Last updated on .From the section Tennis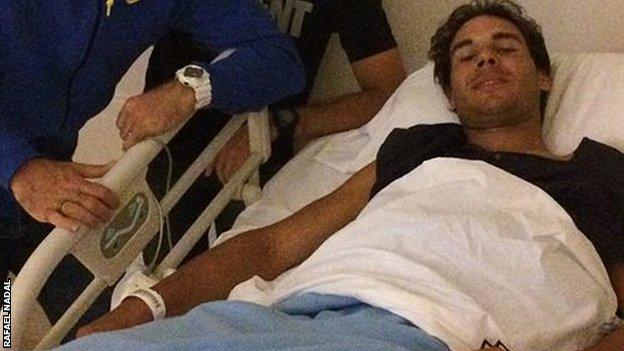 World number three Rafael Nadal is out of hospital, two days after surgery to remove his appendix.
The Spaniard, 28, confirmed on 24 October that he as he required an operation.
The 14-time Grand Slam title winner has played only seven matches since Wimbledon and began taking antibiotics in October to treat appendicitis.
"Everything went well. It was simple, ordinary surgery," Nadal told reporters as he left the hospital on Wednesday.
He will be absent from the ATP World Tour Finals, which begin in London on Sunday, and aims to return at the World Tennis Championship exhibition event in Abu Dhabi from 1 to 3 January.