Tomas Berdych hires ex-Andy Murray coach Dani Vallverdu
Last updated on .From the section Tennis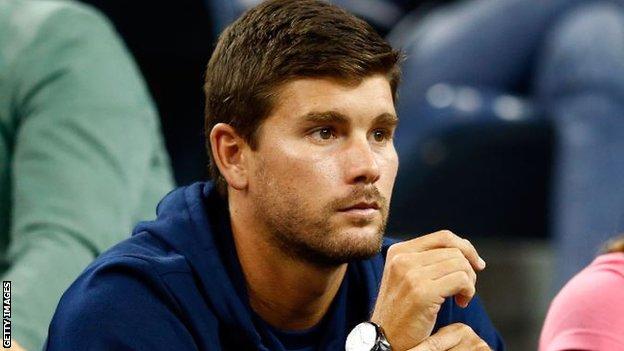 World number seven Tomas Berdych has appointed Andy Murray's former coach Dani Vallverdu for the 2015 season.
Berdych, 29, had been looking for a new coach after most of his rivals made big-name appointments.
He approached Ivan Lendl, the man who helped Murray to two Grand Slam titles, but said the eight-time major winner was "too busy".
Posting on Facebook on Tuesday, Berdych said: "Dear fans and friends... my new coaches for next year will be Dani Vallverdu and Azuz Simcich.
"Thank you to Tomas Krupa and David Vydra for a great time and fantastic work."
Murray met Vallverdu when the pair were teenagers at the Sanchez-Casal Academy in Spain, and the Venezuelan worked closely with Lendl during the Czech great's two-year stint with Murray.
World top eight players & coaches

Novak Djokovic

Marian Vajda & Boris Becker

Roger Federer

Severin Luthi & Stefan Edberg

Rafael Nadal

Toni Nadal

Stanislas Wawrinka

Magnus Norman

Kei Nishikori

Dante Bottini & Michael Chang

Andy Murray

Amelie Mauresmo

Tomas Berdych

Dani Vallverdu

Milos Raonic

Ivan Ljubicic & Riccardo Piatti