Kim Sears supports fiance Andy Murray in 'Explicit Content' T-shirt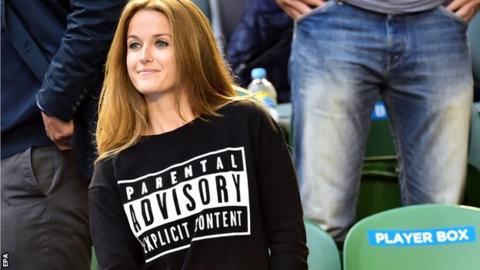 Andy Murray's fiancee Kim Sears laughed off the controversy over her colourful language in Melbourne by wearing a 'Parental Advisory: Explicit Content' T-shirt to the Australian Open final.
The 27-year-old was caught on camera apparently swearing at Murray's semi-final opponent Tomas Berdych's team.
Murray had defended Sears, saying: "In the heat of the moment, you can say stuff that you regret."
But Sears made light of the issue for the final against Novak Djokovic.