Petra Kvitova: Wimbledon champion on life on the road
Last updated on .From the section Tennis

Petra Kvitova won her second Wimbledon title last summer and ended 2014 with Fed Cup victory as part of the Czech Republic team. The world number four will give monthly updates throughout 2015 in an exclusive column for BBC Sport, which continues from the Qatar Open in Doha.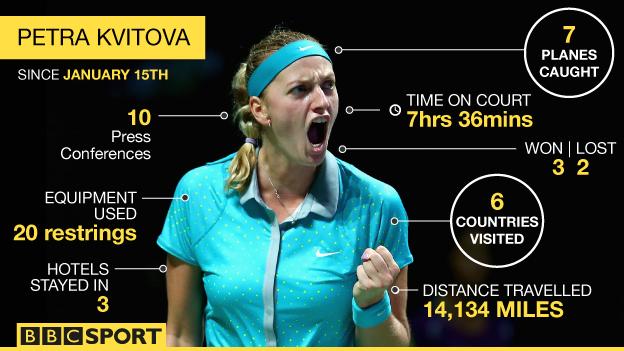 Illness and ice hockey
Instead of being in Melbourne for the second week of the Australian Open, I was back in the Czech Republic feeling exhausted, ill and disappointed.
Defeats are especially tough to get over at Grand Slams and, although it was tough to take as I'd made such a good start to the year in Sydney.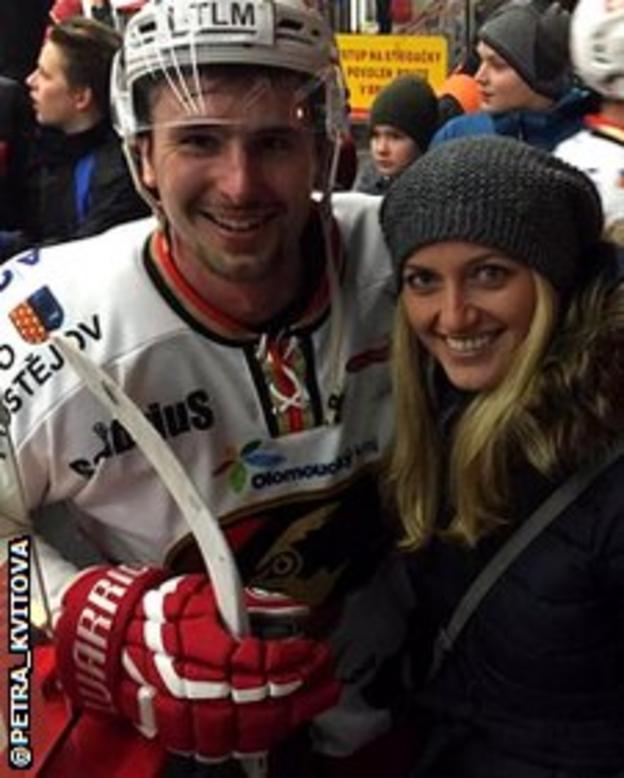 After flying home to Prostejov I had a few days off as I didn't feel the best, then spent a week preparing for Dubai and Doha. came to the Czech Republic and worked with me on the physical side, with my coach David on the tennis side.
It was a difficult time but when I was at home I tried to relax and watch some movies - it was nice and quiet at least. My family came to visit and I went out with my boyfriend. It's always good to see them all after a month away, those are happy moments.
Every time at the end of a tournament I try to see them, if it's possible. It's not that often but better than nothing. It's difficult with all the travel and I do see my boyfriend more than my family.
I've become an ice hockey fan because he plays for the local team in Prostejov. I think he's a tennis fan, although maybe he's watching more now because of me!
Serena sets the standard
I only managed to see the first few games of the final but it was an amazing achievement for Serena Williams to win her 19th Grand Slam title in Australia.
She's a very big inspiration for all of us, not just the younger generation. When you play her it's always a great challenge and for sure she's one of the greatest ever - we're all just doing our best to try and beat her when we can!
I think at the moment her serve is probably the best shot in tennis, for sure. You try not to think about it too much when you're playing her and just do the best that you can, get some serves back and make some rallies. It's tough to break her, no doubt.
Everybody has their own weapons and that is definitely hers.
Sushi beats cooking
I'm not a good cook unfortunately. I've tried a few times but I don't like it too much.
If I'm practising then I don't have much time and cooking just takes too long! Generally we have lunch on site at the tournament and then go for dinner at a restaurant.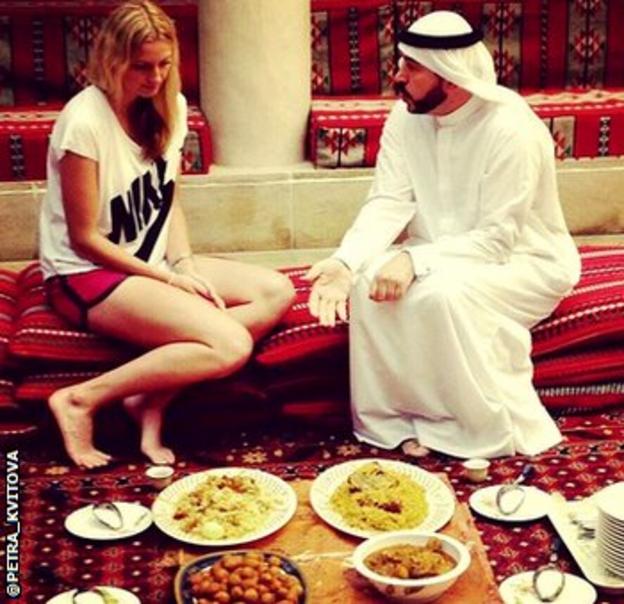 Obviously, diet is important for an athlete but I don't have anyone telling me, 'You can eat this but don't try that.' I've been a professional a long time already, so I should be aware of what I can and can't eat.
I've always known the basics and generally eat pasta or rice with fish, and try to eat a lot of veggies and fruit every day. There's nothing crazy about my diet but no fried meals, nothing fatty and not much meat.
I still like sweets and sometimes treat myself but not often.
I try to keep an eye on it but it's not like I'm desperate to go and eat a whole chocolate cake! I do like a bit of vanilla ice cream though.
One thing that you can almost guarantee with tennis players is that sushi will be involved and any local sushi restaurants are usually a popular choice in the evenings.
Fast forward
I'm not the sort of person who looks back and says 'if'. I was disappointed after Melbourne but it was good for me to have time to recover afterwards. The process starts again to try and improve and perform better next time.
I feel well, I'm lucky that I don't have any problems on or off the court and I started the season well with a title in Sydney. I think working with Alex and David is a good way forward and hopefully I will get better as a result.
There have been some losses since Sydney but that's normal. I'm not going to make a big deal about it or dwell on it too much. I feel healthy and things have been going well on the fitness side with Alex since we began working together in the off-season.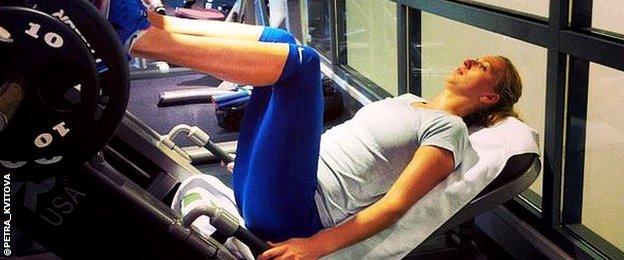 I'm happy with my team, we're all getting along well. The communication is good and hopefully it will stay that way for a long time.
I hope to get the best results I can but I'm more focused on my game and what I would like to improve, which involves a lot of work on and off the tennis court.
There's still a long way to go to be perfect and I'm not sure I can ever get there, but I'm trying and we'll see what happens in the next few weeks.
Petra Kvitova was talking to BBC Sport's Piers Newbery