US Open: Andy Murray facing toughest test in New York

By Kheredine Idessane
BBC Scotland
Last updated on .From the section Tennis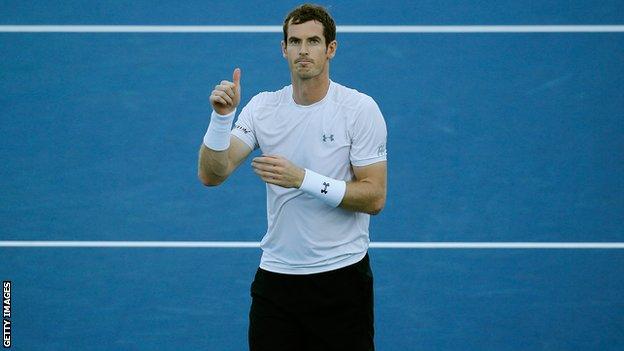 Andy Murray always smiles when you ask him what he thinks about his draw for a tournament.
He knows more than most that in top-level sport, there's many a slip t'wixt cup and lip.
Murray doesn't tend to waste too much time and energy thinking about who he might face in the quarters, semi and final.
Firstly, because he has to make sure he gets that far himself. And secondly there's always a surprise or two somewhere along the way, with an unlikely David felling a Goliath.
That said, the draw for the final Grand Slam event of the season has done Murray absolutely no favours.
It could scarcely be harder, especially considering that the third seed doesn't have a match or two to ease himself into the tournament. Au contraire.
Staring the Scot smack in the face in the first round, like an angry New York cab driver looking for a tip, is many players' worst nightmare: the big-serving, hard-hitting, trash-talking Aussie, Nick Kyrgios - tipped for greatness by none other than John McEnroe but facing a ban from the game if he steps out of line again after taunting Stan Wawrinka about his girlfriend during a recent match in Montreal.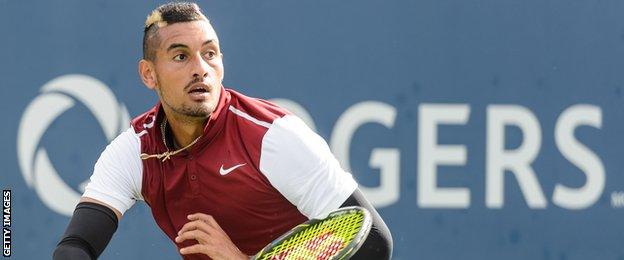 Add the upcoming Davis Cup semi-final in Glasgow into the mix, with Murray and Kyrgios highly likely to square up to each other in Glasgow in a few weeks' time, and you have the perfect storm.
The question is: can Murray sail through the choppy waters and into the second round, or will his US Open hopes be drowned early?
His form this year suggests he should be too strong for Kyrgios, who tried and failed to take so much as a set from Murray at both the Australian and French Opens this year.
The fact that Murray often plays his best tennis in the famous Arthur Ashe arena under the New York floodlights also bodes well.
But consider this: should Murray hit the ground running and dispose of Kyrgios and another couple of opponents, his last few matches could be against players who've all shone in 2015.
The giant Kevin Anderson could await in round four. That's before a path that could be blocked by French Open champion Stanislas Wawrinka, the evergreen and resurgent Roger Federer and the double Slam champion so far this year; plus world number one, Novak Djokovic.
Should Murray come through those challenges and win, it may well be viewed as his greatest triumph yet. First things first though - Kyrgios in round one.
And Murray might be well advised not to pay too much attention to the on-court microphones.