Judy Murray not expecting Nick Kyrgios taunts against Andy
By David Currie
Reporting Scotland presenter
Last updated on .From the section Tennis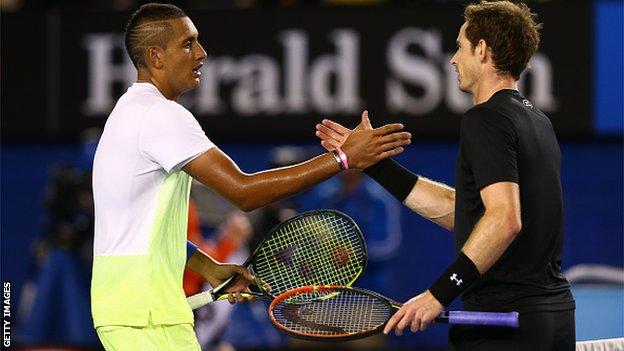 Judy Murray does not think there will be any 'trash talking' from Nick Kyrgios ahead of his US Open first-round match against her son, Andy.
But Judy Murray told BBC Scotland: "He's a young man who made a mistake, he'll get over it and I'm sure it won't happen again.
"It'll be a tough match, they'll both be going for it."
And she added world number three and 2012 US Open winner Murray will not be looking any further than the first round.
"It's incredibly difficult to win a grand slam you have to be at the top of your game for two weeks in tough conditions," she said.