Petra Kvitova: US Open, coping with mono & conquering New York
Last updated on .From the section Tennis

US Open
Venue:
Flushing Meadows, New York,
Dates: 31 August-13 September
Coverage:
Live radio and text commentary on every Andy Murray match plus selected matches
Finding out I had mononucleosis was the latest surprise in what has been a really weird season, for sure.
I'm the kind of person who has ups and downs but I didn't expect anything like this.
It's been a really strange experience but I'm not looking too much at the past - the US Open is my goal right now and I'm still motivated to compete at the WTA Finals in Singapore.
I still have a lot to achieve this year.
When I took a month-long break from tennis in March we thought mono might be behind why I was feeling so low on energy, but blood tests at the time showed nothing.
What is mononucleosis?
Mononucleosis - also known as mono or glandular fever - is an infection usually caused by the Epstein-Barr virus. The virus spreads through saliva, which is why it's sometimes called the "kissing disease". It is most common among adolescents and young adults.
It was because of a throat infection that I took more tests at the beginning of August and it was only then that mono showed up.
The doctor told me that it was not the peak of the sickness and it had in fact been there for a couple of months already.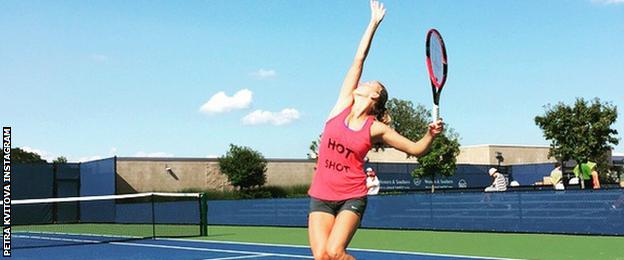 It came as a shock to me but at least I finally knew why I had felt so tired.
The lowest point came after I lost to Victoria Azarenka in Toronto - for the next two days I felt really bad - so it was good to finally know what the problem was.
However, it's very challenging to get the right balance between relaxing and working. The doctor told me I'm still able to play matches but I can't work too hard in the preparation.
That means less time on the practice court, but I was always more keen on quality than quantity, so now that's even more the case.
From New Haven to New York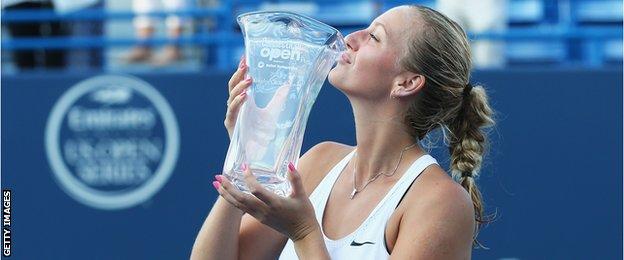 Stretching, ice bath, media, massage and a 90-minute car journey to New York - that was how I celebrated winning my 17th career title in New Haven [Connecticut Open] on Saturday.
We had everything packed already on site and the driver was waiting for us, although we were running late because of all these things.
We stopped for dinner in New Haven and then drove to New York and got here at about 10.30pm. I didn't sleep in the car, I just had my music on and was chilling.
It wasn't that easy to sleep at the hotel because of course there's a lot of emotion and physical tiredness after a final, but I feel OK, and winning the title was the best preparation for the US Open that I could imagine.
I went to New Haven not feeling confident and I needed a couple of matches under my belt. I've been in the last four finals and won three times, so obviously I really like it there. The court is fast and it's a quiet place - perfect.
I like a quiet place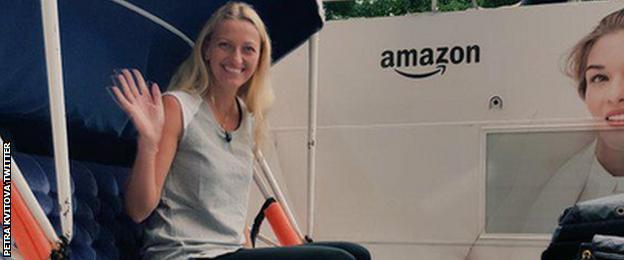 Quiet is definitely not how I would describe New York but if I go outside of the front door I see the beautiful Central Park, so it's a nice place to be. And I have a very quiet room, which helps!
It's tough to say exactly why my results at the US Open have not matched the other Grand Slams.
The courts are not quite as fast as I would like ideally, the humidity and hot weather is not the best for me, and the energy of the place doesn't really suit my personality. I like a kind of quiet place - Wimbledon village for example.
But on the other hand, I have reached the fourth round twice and I truly believe that one day I can turn around all the bad results here and really do well.
I will do my best to make it happen this year.
Two-time Wimbledon champion Petra Kvitova was talking to BBC Sport's Piers Newbery