US Open: Hot and cold for Andy Murray in New York

By Kheredine Idessane
BBC Scotland
Last updated on .From the section Tennis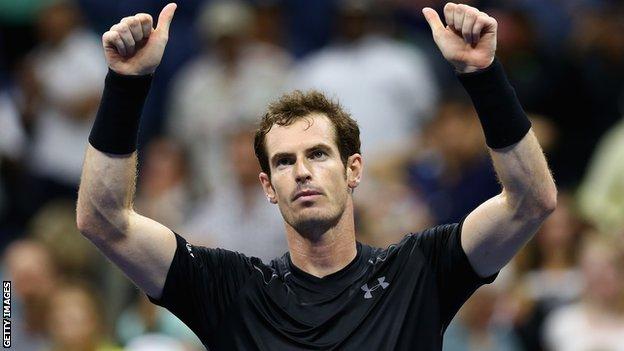 US Open
Venue:
Flushing Meadows, New York
Dates:
31 August-13 September
Coverage:
Live radio and text commentary on every Andy Murray match plus selected others.
Strange that in the heat of New York, it was a cold that bothered Andy Murray most in the first week of the US Open.
Despite feeling decidedly under the weather, the Scot has refused to let his tilt at the title suffer.
It's to his great credit that he was able to rally from two sets down to get past Adrian Mannarino.
Even more impressive, perhaps, that he was then able to recover to see off a top 30 player in Thomaz Bellucci 48 hours later in straight sets.
All this at the end of a week which began, don't forget, with a four set win over Australia's Nick Kyrgios, one of the most difficult first round draws Murray could have been given. All of which gives the 2012 champion plenty to be happy with as he surveys his first week's work, and looks ahead to the second.
In many ways, he'll simply be satisfied still to be in the tournament. The great Rafa Nadal can't say the same. Nor can the dozen or so players who couldn't cope with the brutal heat and humidity and had to retire, mid-match.
That Murray is still standing, despite falling victim to whatever bugs were being passed around the locker room, says much about his mental and physical fitness.
He can only hope that the first few rounds haven't taken too much out of him. He'll need every ounce of energy, skill and determination to make it through to finals weekend.
As I suggested at the start of the tournament, it's a draw which did Murray absolutely no favours whatsoever.
Having already faced three players from the top 40, Murray may well now have to get past four from the top 14, starting with all 6'8'' of Kevin Anderson.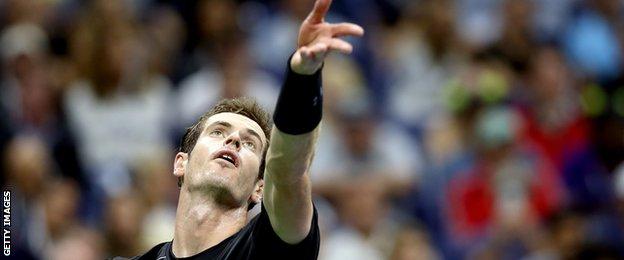 The South African has never played better; is at his highest ever ranking; and won the event in Winston-Salem just before things got underway here in the Big Apple.
He took the first two sets from Novak Djokovic at Wimbledon. I need say no more about the threat he poses in the fourth round on Monday.
After that it could be the French Open champion Stanislas Wawrinka in the quarter-finals before a possible semi-final against the irrepressible, rejuvenated Roger Federer who may be playing better than he ever has.
If Murray manages to come through all that, he won't mind too much who he plays in the final on Sunday.
To get there, he'll have to play some of the best tennis of his career. And be 100% healthy.
After being all bunged-up, he says he's feeling a lot better, with his voice back to normal. "Still dull, obviously" he joked, but back to normal.
His tennis has been anything but dull so far, and if he's still in the tournament next weekend, cold or not, it would be an achievement not to be sniffed at.