David Lloyd wants change at 'poor' LTA after Andy Murray criticism
Last updated on .From the section Tennis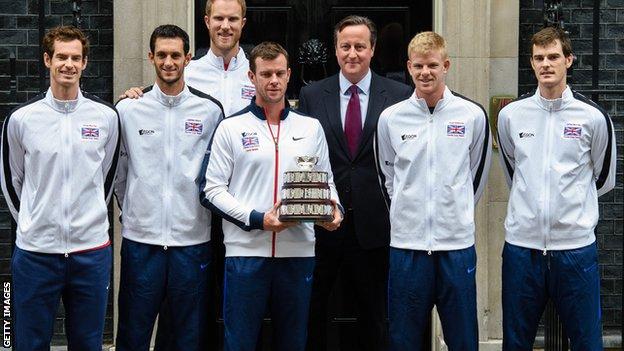 British tennis is "a mess" and the Lawn Tennis Association must make changes, says former player David Lloyd.
He added that "the buck must stop" with LTA chief executive Michael Downey, who he says has done "a poor job".
Following Great Britain's Davis Cup victory, Andy Murray said that speaking to the LTA about the future of British tennis is a waste of his time.
"The LTA do not run the game very well. They haven't for many, many, many years," Lloyd told BBC World Service.
"They have poor management, poor systems."
The former Davis Cup captain and successful businessman said the LTA had invested millions "but not in the right places".
LTA boss Downey said in a statement on Tuesday: "We value the opinions of all of our players on how we grow the game in Britain and our door is always open to Andy, Dan [Evans], Dom [Inglot], James [Ward], Jamie [Murray] and Kyle [Edmund] to hear their views and work collaboratively with them and all of our partners."
Murray criticised British tennis' governing body after inspiring his country's first Davis Cup win in 79 years against Belgium in Ghent over the weekend.
The 28-year-old said he "did not know where the next generation are" and that on a visit to the National Tennis Centre (NTC) in October he found "not one person using any of the indoor courts and not one person in the gym".
Lloyd, 67, who accused Murray of not putting enough back into the British game before the Davis Cup final, said it is "fantastic" that the Scot spoke out as he has "enormous power in controlling the way the game should be run".
"Someone must take the blame," Lloyd added. "Bob Brett was hired [as director of player development] and then left within a year, not because he wasn't good but he was in the wrong job. They hired him for a job that he can't do.
"You've got to put people in the right positions if you're running a company. The buck has to stop at the chief executive's door. He has done a poor job."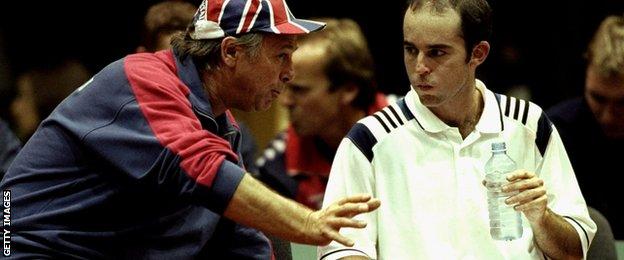 Lloyd, who says he twice applied for the LTA chief executive job but was turned down on both occasions, believes the governing body squanders the annual funding it receives from profits generated by the Wimbledon championship.
"We get over £30m a year given to us free of charge from the All England Club, which is the best tournament in the world, but we have a very poor standard. It doesn't make sense," he said.
"Andy Murray is a great player but we have no juniors coming through. We have no system."
Meanwhile, former British women's number one Anne Keothavong told BBC Radio 5 live that the people running the LTA did not "share the passion" of the Murray family and "so many other people" in British tennis.
Keothavong said that after retiring two and a half years ago, she offered to volunteer at the NTC in Roehampton but had only been contacted once since then, which she described as "ridiculous".
She added: "You've got to make the most of the people who are passionate about the game. There are so many people in British tennis who want to give back, who want to do a lot of things, but maybe they're seen as threats."