Will Andy Murray finally capture the Australian Open title?

By Kheredine Idessane
BBC Scotland at the Australian Open
Last updated on .From the section Tennis
Australian Open
Venue:
Melbourne Park
Dates:
18-31 January
Coverage:
Live radio and text commentary on all Andy Murray matches. Listen to Tennis Breakfast on Radio 5 live sports extra from 07:00 GMT every day.
If Tennis Australia wants a final showdown here in Melbourne between the top two players in the world - Murray v Djokovic part four, if you like - then it better start praying Mrs Murray doesn't go into labour early.
Andy is crystal-clear on his main priority for 2016 - family.
He is expecting the birth of his first child early next month and was specifically asked in his pre-tournament media conference in Melbourne whether he would still head home early - as he'd previously indicated - if he got word after the semi-finals that things were happening back home? Would he leave the tournament without its showpiece?
His reply could scarcely have been clearer; his wife and child are far more important than a tennis match.
That said, he's viewing future domestic bliss as a positive force in his life - and therefore for his tennis. The same goes for the recent Davis Cup win. Murray hopes a double bounce from both can carry him to more success on court, including here down under.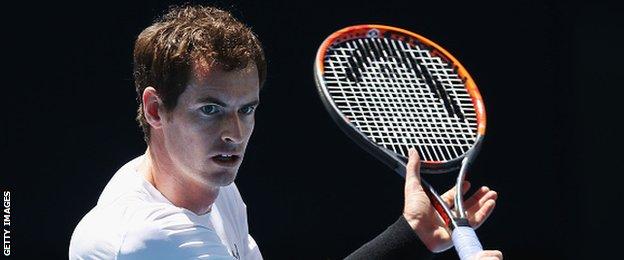 The world number two has played some of his best tennis over the years at Melbourne Park and says he always looks forward to coming back. If he's to make it fifth time lucky, after losing four finals, he may well have to raise his level yet further.
There is little indication that the man ahead of him in the global pecking order, Novak Djokovic, is showing any signs of a dip in form. On the contrary, the thrashing he gave Rafael Nadal in the Qatar Open final recently shows the Serb is very much still in the mood after an almost all-conquering 2015 in which he reached the four Grand Slam finals, winning three.
Thankfully, Murray doesn't need to worry about him for another fortnight, placed as he is in the other half of the draw. His early opponents look tricky, including Tuesday's opener against the highly-rated German teenager, Alexander Sverev. A slow start from the Scot could be punished by one of the game's emerging talents.
The rest of the first week may turn Britain's finest, normally very popular here, into public enemy number one. Two Aussies could block his path to the quarter-finals.
There's the prospect of a second-round match against the man from New South Wales who's got the fastest serve in tennis. Sam Groth once sent a ball hurtling down at 163mph. A scary sight, surely, even for Murray, one of the game's best returners.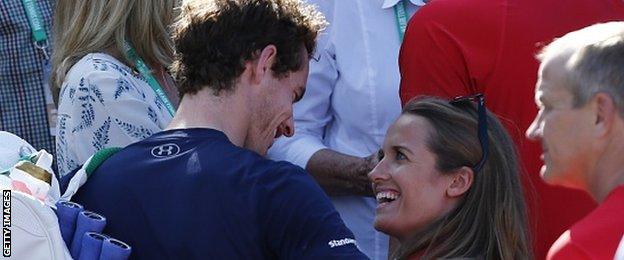 The host nation's top dog, Bernard Tomic, could then be straining at the leash further down the line.
Murray took care of him in straight sets in front of an ecstatic home Davis Cup crowd in Glasgow last year. The reception he would get for repeating the feat here may not be so warm, even if the temperature gets back up into the 40s, as it did a few days ago during qualifying.
The key to claiming a Grand Slam title is not to take too much out of yourself along the way, as seven matches have to be won. A tough task for Murray, given the quality of his potential first few opponents.
If the seedings go to form, he would play Spain's David Ferrer in the quarter-finals before a potential last-four showdown with either Stanislas Wawrinka or Rafael Nadal, both former winners here.
And, if all those hurdles are safely negotiated, the world number one and defending champion could await, going for a record-equalling sixth Australian Open while Andy tries to claim his first.
Unless, of course, Mrs Murray delivers the baby a couple of weeks early. In which case, it will be Melbourne airport instead of Melbourne Park, with nary a backward glance.
After all, family comes first.