Australian Open 2016: Nick Kyrgios. Mercurial or misfit?
Last updated on .From the section Tennis
Entertainer or out of control? Mercurial or misfit? Emotional or just petulant?
Nick Kyrgios went out of the Australian Open third round in style, throwing his racquet, shouting at the umpire and charming the crowd during his 3-1 defeat by Czech sixth seed Tomas Berdych.
The 20-year-old has yet to progress past the quarter-finals of any major but he is fast becoming one of tennis's most exciting characters...
Frustration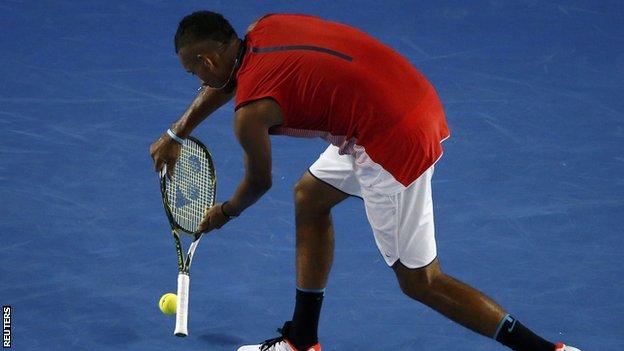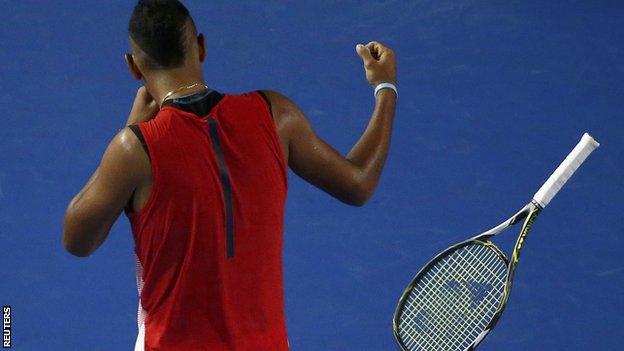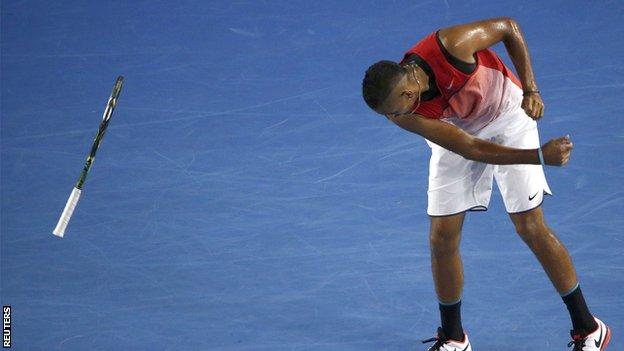 Anger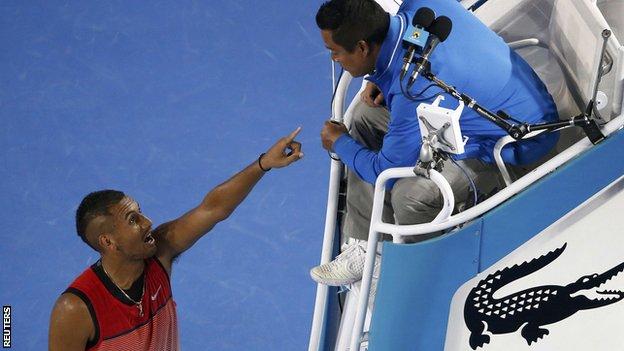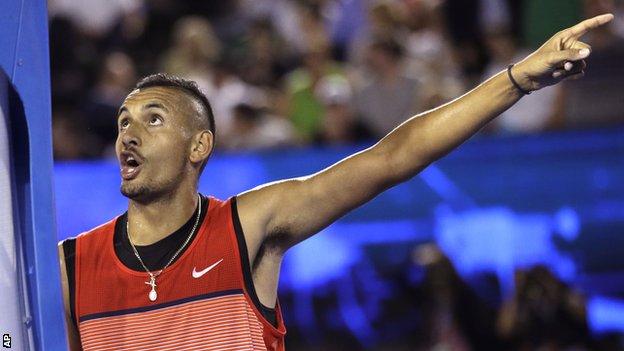 Arrogance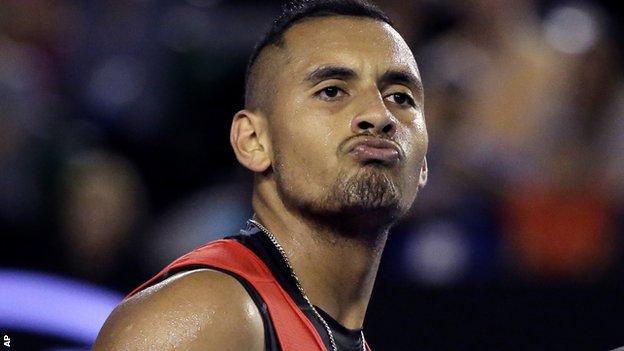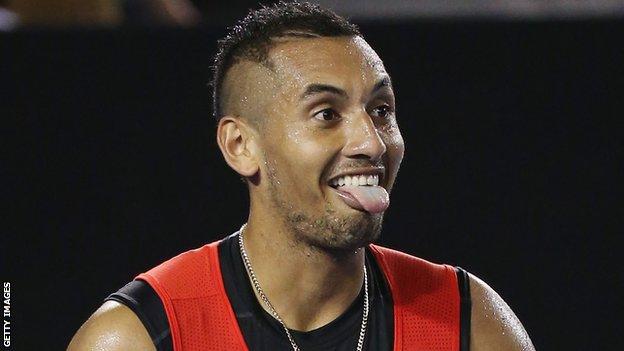 Entertainment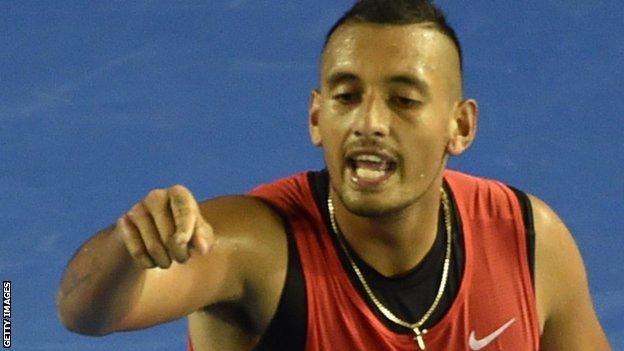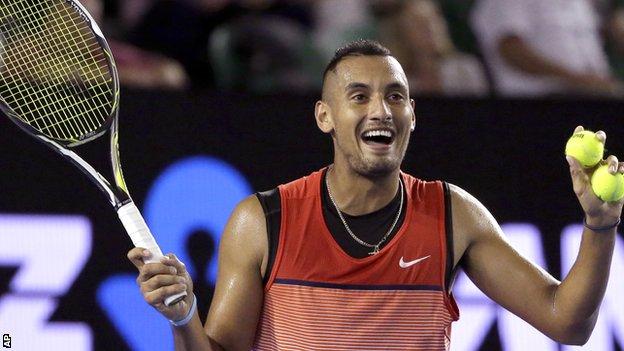 He gets you talking



Who do you want to be Nick?