Rio Open: Rafael Nadal 'not scared' of Zika virus
Last updated on .From the section Tennis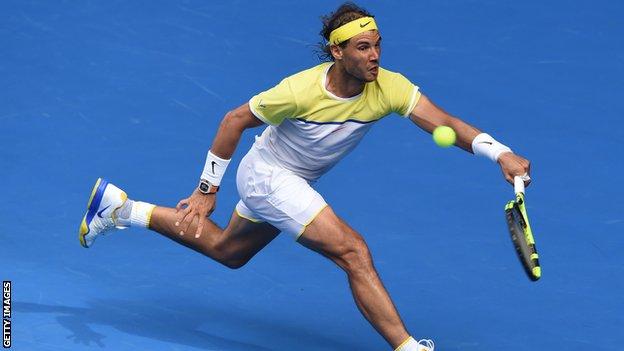 Former world number one Rafael Nadal said he is "not scared'' of the Zika virus before this week's Rio Open.
The top seed and his fellow Spaniard David Ferrer claimed they were confident all was being done to control the mosquitoes that spread the virus.
Number two seed Ferrer, 33, said he will be wearing long sleeves and long trousers when he goes out socially in the morning and evening.
"I'll try to take precautions, but I'm not obsessed about it," he said.
Nadal, 29, added: "I'm going out at night. I'm not scared. I'm not worried about this. If it happens, it's bad luck."
Brazil is at the centre of an outbreak of the Zika virus and the World Health Organization (WHO) has declared the virus a global public health emergency.
That puts it in the same category of importance as Ebola. No vaccine or treatment exists for the virus.
Nadal and Ferrer have both qualified in the singles to return to Rio to compete in this summer's Olympics.