Rafael Nadal sues French ex-minister Roselyne Bachelot over doping claims
Last updated on .From the section Tennis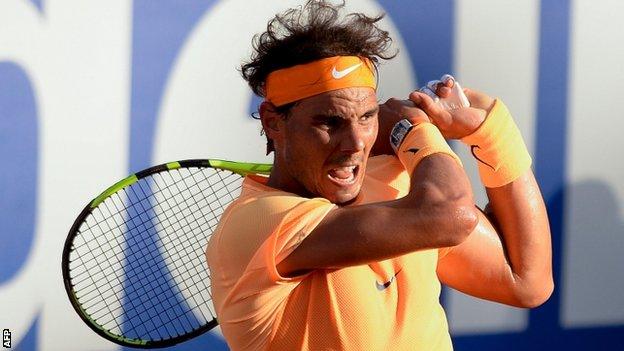 World number five Rafael Nadal has filed a lawsuit against former French government minister Roselyne Bachelot, who accused him of doping.
"I intend to defend my integrity and my image as an athlete but also the values I have defended all my career," the Spaniard, 29, said in a statement.
Last month, former Minister for Health and Sport Bachelot said Nadal's seven-month absence in 2012 was "certainly due to a positive doping test".
He says he had tendinitis and a virus.
"I wish to avoid any public figure from making insulting or false allegations against an athlete using the media, without any evidence," added 14-time Grand Slam winner Nadal.
He had already announced his intention to sue Bachelot, saying: "I am tired about these things. I let it go a few times in the past. Not any more."
Bachelot, 69, served in Nicolas Sarkozy's government from 2007 to 2010. She has since left politics.
Never want to miss the latest tennis news? You can now add this sport and all the other sports and teams you follow to your personalised My Sport home.