Maria Sharapova: Banned tennis player to miss Rio Olympics
Last updated on .From the section Tennis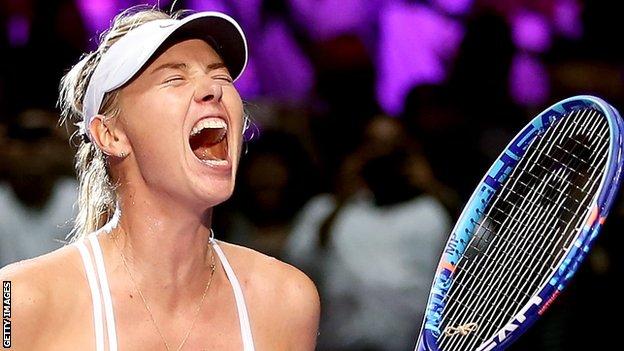 Five-time Grand Slam champion Maria Sharapova will miss the Rio Olympics after her doping appeal verdict was postponed until September by the Court of Arbitration for Sport (Cas).
She was given a two-year suspension in June after testing positive for the banned substance meldonium.
Sharapova appealed to Cas but both the 29-year-old Russian and the International Tennis Federation need more time to prepare their cases.
The Rio Olympics start on 5 August.
"Maria Sharapova and the International Tennis Federation (ITF) have agreed to defer the Cas decision until September 2016," said a statement.
"A decision is expected to be issued by 19 September 2016."
Sharapova tested positive for meldonium at the Australian Open in January.
Also known as mildronate, it became a banned substance on 1 January, but Sharapova claimed she had been using it since 2006 for health issues.