Milos Raonic: Wimbledon finalist and coach keen to keep John McEnroe
Last updated on .From the section Tennis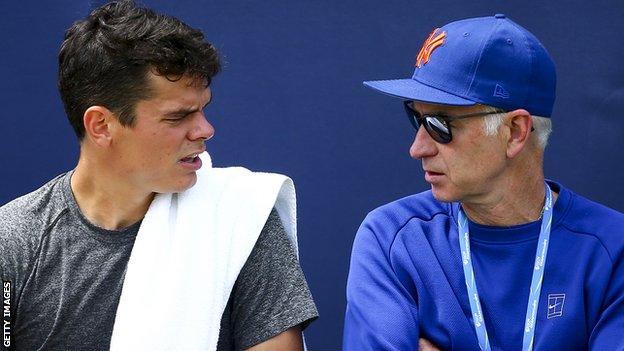 Wimbledon finalist Milos Raonic is keen to continue working with John McEnroe, according to coach Riccardo Piatti.
Piatti, who has worked with the Canadian since 2013, said McEnroe's influence was "good for everybody".
"John has great experience, he loves this game, he loves to work in a team and everybody wants him," he said.
"Milos wants that, and I hope he will continue that relationship with him."
Raonic praised McEnroe after his Wimbledon defeat by Andy Murray, saying the American had encouraged him to show more emotion on court.
"I think we'll probably try to find an extent that it can work, he can help me, and try to make the most of it," he said.