Andy Murray returns from injury against Roger Federer in charity match
Last updated on .From the section Tennis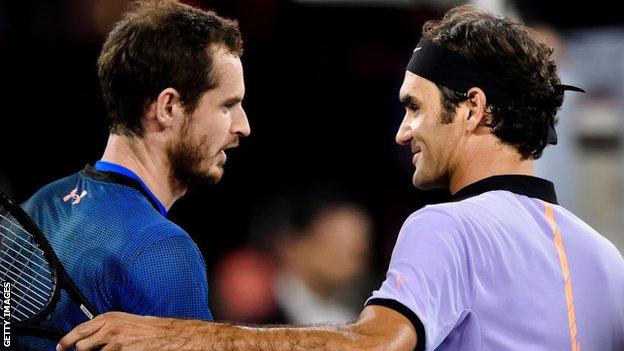 World number one Andy Murray returned to the court for the first time in over a month when he played a charity exhibition match against Roger Federer in Zurich, Switzerland.
The 29-year-old Briton has not played since his surprise second-round defeat at the BNP Paribas Open in early March because of an elbow injury.
Swiss Australian Open champion Federer, 35, won 6-3 7-6 (7-5) on Monday.
Murray is set for a competitive return at next week's Monte Carlo Masters.
"I'm hoping, if I keep progressing as I have with the elbow, to play Monte Carlo," said the Scot.
"If not, then I just need to stay patient and I'll try the following week. I'm getting there, I just have to go slowly."