Nikita Kryvonos: American tennis player banned for 10 years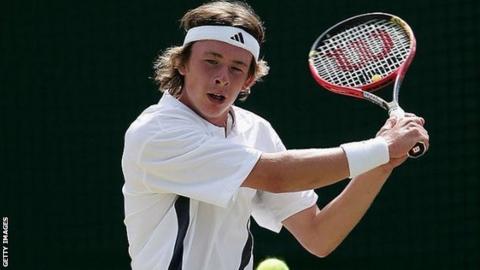 American tennis player Nikita Kryvonos has been banned for 10 years and fined $20,000 (£15,380) after being found guilty of breaches of the sport's anti-corruption programme.
The Tennis Integrity Unit found he colluded with third parties "to contrive the outcome of a match" at the Challenger event in Illinois in 2015.
This coincided with suspicious betting activity on the match.
The 30-year-old's ban will expire on 29 November 2025.
Kryvonos achieved a career-high singles ranking of 389 in 2007. His most recent ranking, in 2015, was 931.