Rafael Nadal pulls out of Swiss Indoors Basel with knee injury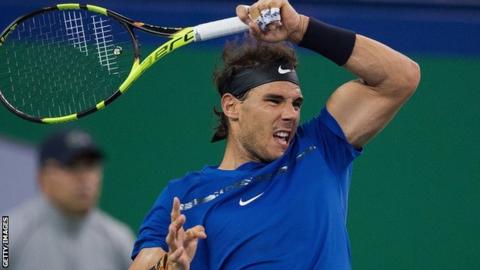 World number one Rafael Nadal has pulled out of next week's Swiss Indoors Basel tournament with a knee injury.
The Spaniard, 31, says he is suffering from an "over-stressing of the knee", and has been advised by his doctor to take time off.
He says he was carrying the injury when he played in Sunday's Shanghai Masters final, where he lost to Roger Federer.
"It is time for some rest," said Nadal, who has won six titles this season and played 75 matches.
His absence gives Switzerland's Federer the chance to make up ground in the battle for the world number one position.
Nadal's return to the top of the rankings in August was the first time he had been there since 2014, having had a series of knee and wrist injuries.