Andy Murray: Scot to drop out of top 10 for first time in three years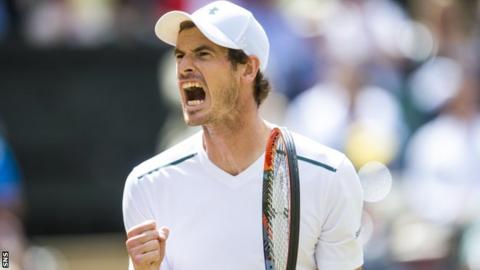 Britain's Andy Murray will drop out of the world's top 10 for the first time in three years when the men's tennis rankings are released on Monday.
The three-time Grand Slam champion finished 2016 as world number one after winning the season-ending World Tour Finals.
However, Murray has not played since July as he recovers from a hip injury,
As a result, the Scot is about to lose 2,500 points, which will see him slip from third to at least 15th.
A player's ranking is determined by his best 18 tournament results over the preceding 52 weeks.
This means that some of Murray's successes in 2016 Masters events, including reaching the final in Cincinnati and winning in Shanghai, are no longer counted in ranking calculations.
Murray has been unable to amass any points since reaching the quarter-finals of Wimbledon in July.
The last time the 30-year-old Scot was outside the top 10 was in October 2014, when he was 11th in the world.
Rafael Nadal, who won both the French and US Opens in 2017, is guaranteed to finish the season as the year-end world number one.