Ryan Harrison: ATP finds no evidence to support Donald Young's racism accusation
Last updated on .From the section Tennis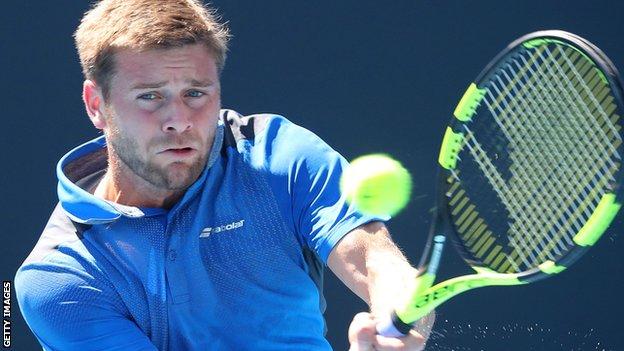 American Ryan Harrison will not face action over a claim he directed a "racial slur" at compatriot Donald Young during the New York Open.
The chair umpire intervened during the pair's first-round meeting on Monday after they argued at a change of ends.
After the match, Young, 28, tweeted: "I'm shocked and disappointed to hear you tell me how you really feel about me as a black tennis player."
The ATP said on Friday that it could find no evidence of any wrongdoing.
"The match footage did not pick up verbal exchanges between the players," said the ATP, which also reviewed interviews with match officials and other tournament staff.
"At this time no evidence has been found to support the allegation that Ryan Harrison used a racial slur during the match."
Harrison, who won the match 6-3 7-6 (7-4), responded to Young's tweet by saying any video or audio from the match would "100% clear me".
The 25-year-old added: "The accusations are absolutely untrue. I'm extremely disappointed that someone would say this in reaction to a lost tennis match."