Serena Williams: Mandy Minella says players 'not punished' for having children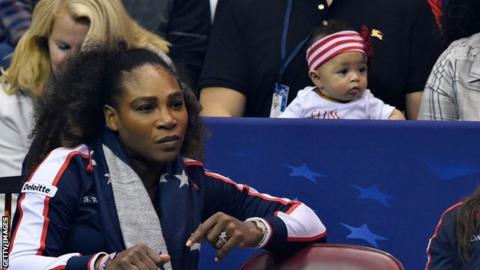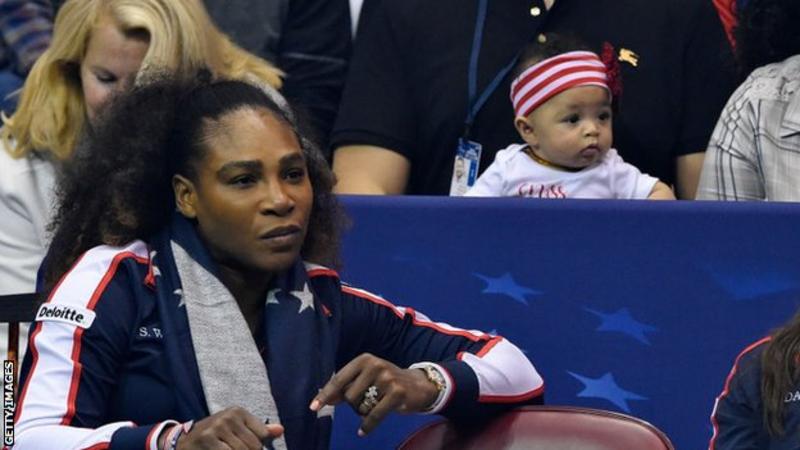 Serena Williams' comeback should not result in a change to the seeding rules after maternity leave, says Mandy Minella, who returned to tennis last month after having her first child.
James Blake, the Miami Open tournament director, said female players are being "punished" after pregnancy.
Williams, who is unseeded, faces Indian Wells winner Naomi Osaka in the opening round of this week's event.
"The rule should stay as it is," said former world number 66 Minella.
Minella returned to professional tennis in February, 99 days after giving birth to daughter Emma having played at Wimbledon while four and a half months pregnant.
"I don't think we would be talking about this if it wasn't Serena," said the 32-year-old. "There are many players who have been out because of pregnancy and there will be many more.
"It's not that we are punished for being pregnant."
Williams, 36, made her return to the WTA Tour at Indian Wells earlier this month, losing to sister Venus in the third round.
A 23-time Grand Slam singles winner, she has no official ranking, which means she cannot be seeded for WTA events.
However, she can gain entry to eight tournaments in 12 months - including two Grand Slams - with her protected world number one ranking.
"For entertainment reasons, it's very important to have Serena Williams in the draw, but I don't think it's important to have her in the seeding positions at the moment," Minella said.
"She's so good that she will get back to the top, so the rule should stay as it is.
"If seeded now, she would take away the spot of another girl who had fought all year to have a seeding, so it's a tricky situation."