Nicolas Kicker: World number 84 found guilty of match-fixing offences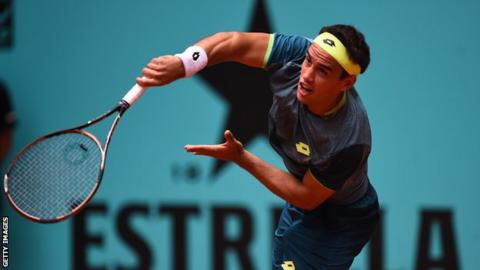 World number 84 Nicolas Kicker has been found guilty of match-fixing offences.
Argentine Kicker - who has won 10 singles titles on the ITF Tour - contrived the outcome of two matches at ATP Challenger tournaments in 2015.
Kicker, 25, has also been found guilty of "not fully co-operating" with the investigation into the allegations.
He cannot enter or compete in any professional tennis event as he awaits his sanction, which will be handed to him at a later date.
Kicker achieved a career-high ranking of 78 in June 2017, and reached the third round of the Australian Open in January.
He first committed a match-fixing offence at a tournament in Padova, Italy, in June 2015, before committing a second in Barranquilla, Colombia, three months later.