Rafael Nadal opens his tennis academy centre to Majorca flood victims
Last updated on .From the section Tennis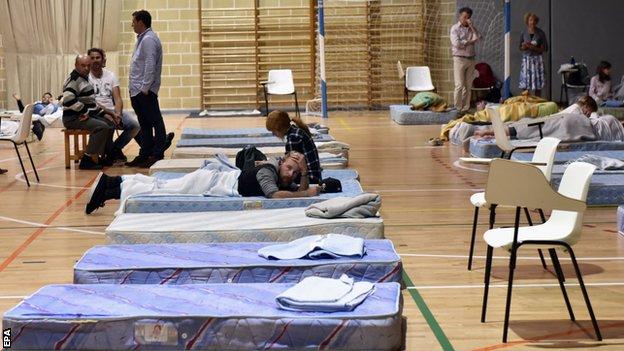 World number one Rafael Nadal has helped flood victims in his native Majorca, opening up his tennis academy on the island to the homeless and helping to clear mud and water.
"Sad day in Majorca," Nadal said on Twitter. "My sincere condolences to the relatives of the deceased."
At least 10 people have died in the floods.
Nadal has allowed those needing shelter to stay in his academy.
The Spaniard opened his academy in 2016 and it hosted a second-tier Challenger event in August.
The UK Foreign Office is supporting families of two British people who are among those to have died.