Chrissie Wellington to take ironman break in 2012
Last updated on .From the section Triathlon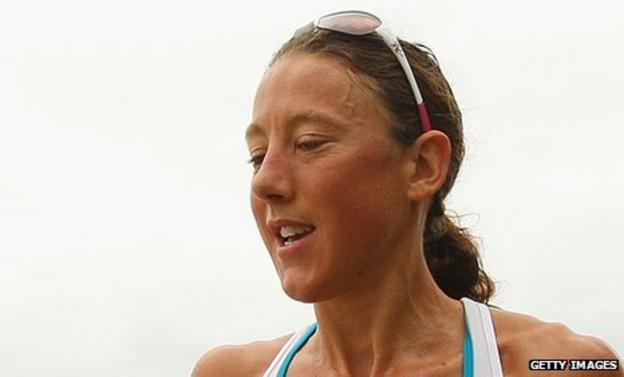 Four-time world ironman champion Chrissie Wellington has announced she will take a break from the sport this year to "explore other opportunities".
The 34-year-old has confirmed she will not compete in ironman competitions throughout 2012.
"I'm so incredibly happy and content with everything I've achieved," she told BBC Radio Norfolk.
"Looking forward I've realised there are so many opportunities inside and out of the sport that I want to seize."
Wellington, from Feltwell in Norfolk, is unbeaten in 13 ironman races, is the female world record holder and secured her .
In July last year she recorded a best ever time of eight hours 18 minutes and 13 seconds in Germany to beat her own record by a minute.
She went on to secure a fourth world title, despite entering the race with a host of injuries following a bike accident in training.
But for Wellington, who has only been competing professionally for five years, 2012 will be spent focusing on activities away from the sport.
"It's not the end by any stretch. It's a chance for me to sit back and celebrate what I've achieved," she explained.
"In February my book is being launched. I really want to use the book to impart some of the messages and lessons I've learned.
"I also want to be more actively involved with the charities I support. There might be some more media opprtunities which I can't specify at the moment.
"And I want to be in the country when the Olympics is on. Now it's in our country I would love to spectate, volunteer, do anything in and around the Olympics."
Welington was one of the strongest critics of the all-male shortlist for last year's BBC Sports Personality of the Year award and has signalled her intention to raise the profile of female athletes and the ironman discipline.