Aileen Morrison 14th in Kitzbühel ITU race
Last updated on .From the section Triathlon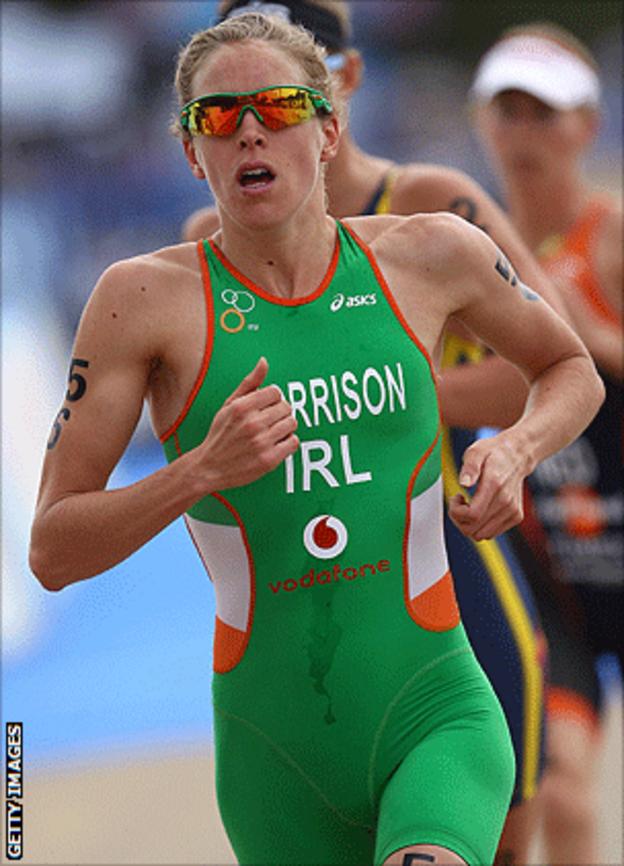 Ireland's Aileen Morrison finished 14th in Kitzbühel in what was her last major event before the Olympics.
World number seven Morrison was well off the pace after the swim and the cycle in the ITU series race.
The 30-year-old Derry woman was 91 seconds behind the leader before making up some ground in the run segment with a 10k time of 35.02.
Nicola Spirig of Switzerland won the Austrian event in two hours, five minutes and 37 seconds.
Sweden's Lisa Norden was second with world number one Andera Hewitt of New Zealand third.
Morrison now heads to Ireland's high altitude training camp in Spain in preparation for the Olympic triathlon which will see 55 women compete in London's Hyde Park on 4 August.
The Irish competitor was regarded as a medal prospect after coming second in races in Japan and Spain.
On her Twitter account Morrison described her swim in the Kitzbühel race as "shocking".